Woodside Compliments Promotes Positivity
The new Instagram account @whscomplimentspage aims to spread positivity throughout the Woodside community by posting anonymously-submitted student compliments.
Advanced Placement Classes: The Unintentional Segregators
As the school year comes to a close, Woodside's profile for 2018 to 2019 reflects a fairly racially diverse student body. The majority of students are either Hispanic (49 percent) or white (40 percent), with Asian American, African American, Pacific Islander, and mixed-race students composing the remaining 11 percent.
June 6, 2019
James Holzhauer's Historic "Jeopardy!" Run Continues Into Fourth Week
May 28, 2019
At the time of writing, James has amassed about $$1,691,008 during his 22 day win streak, winning an average of $76,864 per game. He trails only Ken Jennings wins and cash, who remains in the top spot for both lists with 74 victories and $2,520,700 in prize money.
Billie Eilish Groped During Meet and Greet
May 28, 2019
A fan groped Billie Eilish during her tour "WHEN WE ALL FALL ASLEEP, WHERE DO WE GO?" in Sydney, Australia.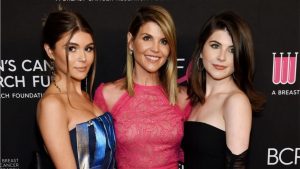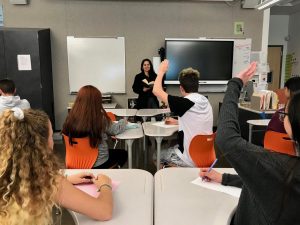 Derogatory Language in the Liberal Bay Area
May 7, 2019
Derogatory language is common in teens' lives, and though its use has decreased, especially in liberal areas such as the Bay Area, high schoolers still face slurs and offensive language in their communities. Students at Woodside are aware of the negative effects of demeaning language and have a plan to stop it.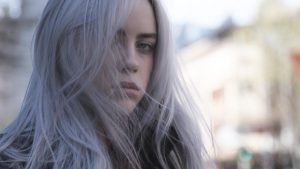 2019's First Major Queerbait, in "Wish You Were Gay"
May 1, 2019
"Wish You Were Gay" by Billie Eilish has sparked controversy based on lyrics that some have interpreted as offensive to LGBTQ+ persons. The song has been seen as rude to the LGBTQ+ community, and some have accused it of queerbaiting: a process where one intentionally titles something to insinuate an LGBTQ+ involvement, yet it never comes to fruition.
Woodside Presidential Poll
Click here to let us know which presidential candidate you support.