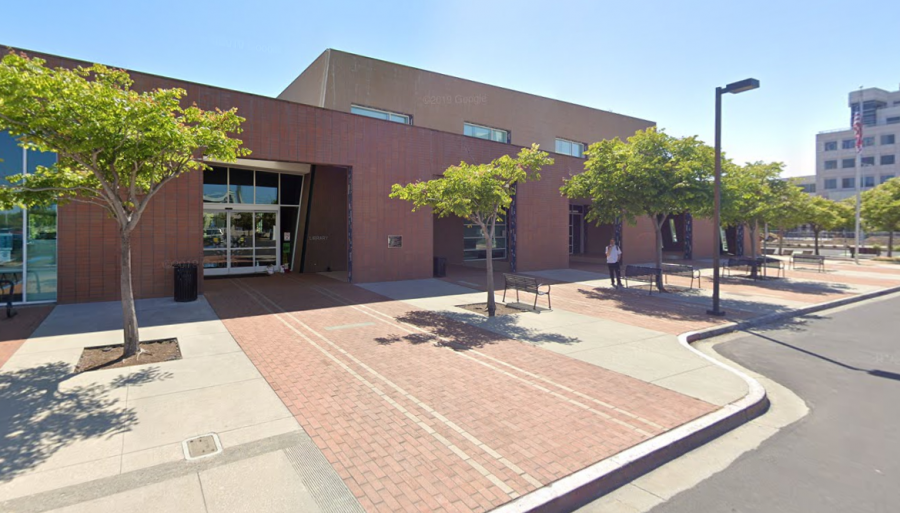 Supriya Singh, a 55-year-old Bay Area resident, enjoys giving back to her community, especially by helping whose needs are often unmet. Singh works for an organization called Foster City Village, a non-profit, membership-based organization that provides services to older adults in the 94404 zip code area.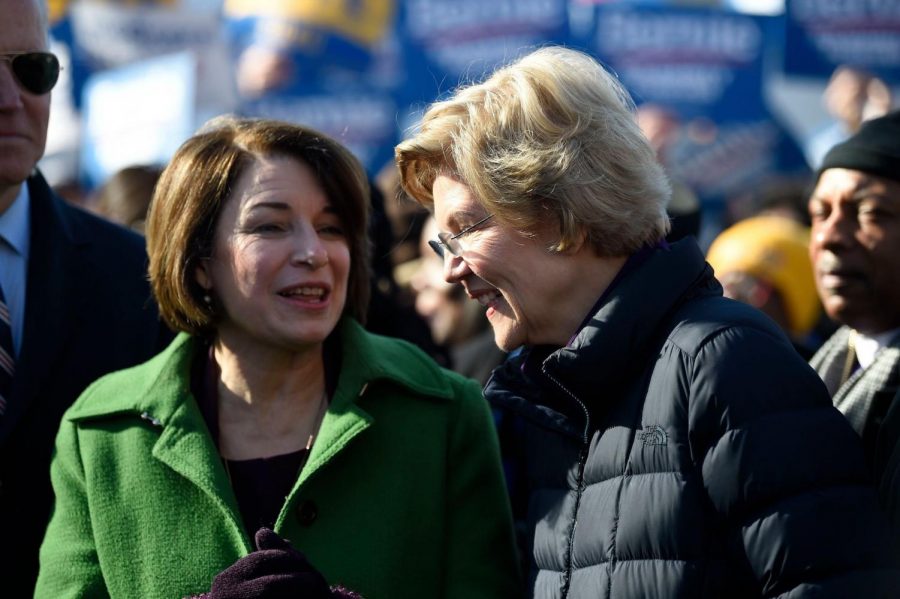 Isabella Calcagno, Politics Editor
March 26, 2020
As the Democratic race narrows down to two main competitors, former vice president Joe Biden and senator Bernie Sanders, many have begun to make predictions about who they will choose as their running mates.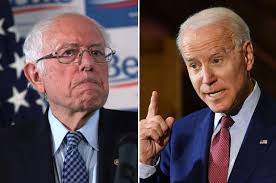 Profiles of the Democratic Candidates
March 26, 2020
Only two Democratic candidates—Bernie Sanders and Joe Biden—are left in the running to be the 2020 Democratic presidential nominee. Paw Print reporters Alex Balfanz and Zach Brosius took a closer look.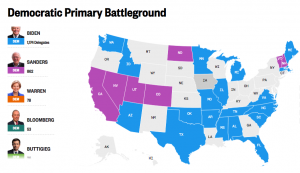 Biden Takes Clear Lead in Presidential Primary
March 25, 2020
With the presidential race down to just two candidates, Joe Biden has taken an overwhelming lead with 1,180 delegates while Bernie Sanders trails with 885. In the March 10 primaries, Biden swept, winning five of the six states. On Tuesday, March 17, Biden had another successful night of wins in Arizona, Florida, and Illinois.
Sports Cancellations: The Domino Effect
March 13, 2020
It all started on Wednesday, March 11 in Oklahoma City. The Utah Jazz were about to tip-off versus the Oklahoma City Thunder, when, suddenly, National Basketball Association (NBA) officials ran onto the court and stopped the game.
February 24, 2020
On February 2, 2020, the San Francisco 49ers faced the Kansas City Chiefs in a battle for NFL supremacy.
June 24, 2020
My first experience with the novel coronavirus was as a result of a coincidence. I was researching stories to talk about on air for Woodside TV Live when a story of a new virus across the ocean in China caught my eye. In a week that saw the death of Kobe Bryant, the rapid but relatively small spread of a virus seemed like a mere afterthought, just another news story.
Should Inmates Have Been Released Because of COVID-19?
June 23, 2020
As of April 16, more than 16,000 US inmates have been released due to COVID-19, the novel coronavirus.
Weekly Announcements
Twitter
Congratulations to @whspawprint! "What You Missed at the BLM March in SF on May 30, 2020" has just been published on Best of SNO! https://sno.buzz/3gOuguz
Congratulations to @whspawprint! "Wildcats Find Ways to Help During the COVID-19 Pandemic" has just been published on Best of SNO! https://sno.buzz/2ZUXqSr
Load More...
Instagram
Spotify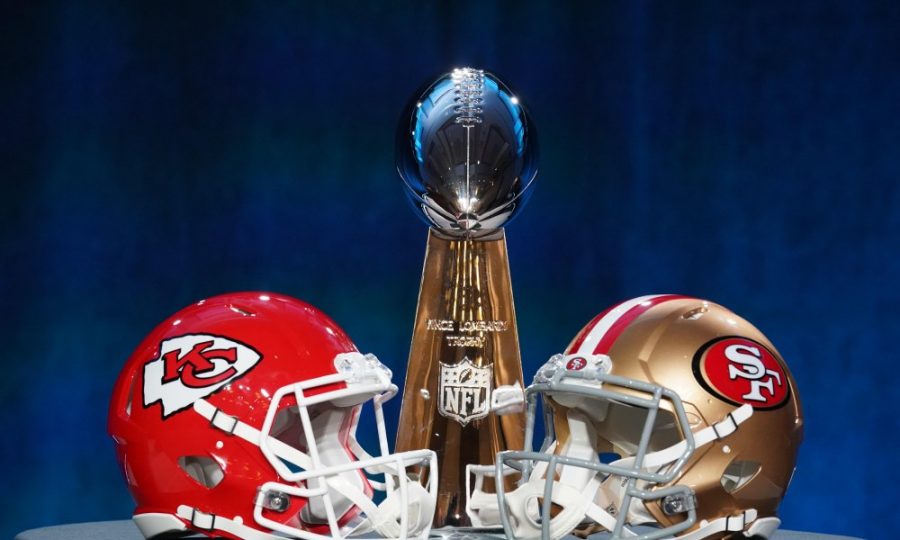 Jack Freeman, Managing/Sports Editor
March 16, 2020
Después de dos semanas de anticipación de los aficionados, Super Bowl 54 finalmente llegó. Los dos mejores equipos en la Liga Nacional de Fútbol Americano (NFL) se enfrentaron para determinar quién sería el campeón.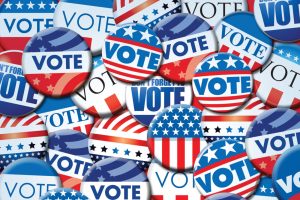 La opinión de los estudiantes de Woodside High School sobre el próximo presidente de los Estados Unidos
March 3, 2020
La hora de elegir un nuevo presidente se está acercando y los estudiantes en Woodside tienen diferentes opiniones sobre los candidatos. Actualmente hay ocho demócratas y dos republicanos incluyendo el actual presidente Donald Trump, que se postula nuevamente para estas elecciones. Ahora esperamos tener una decisión final en las elecciones en Noviembre de este año.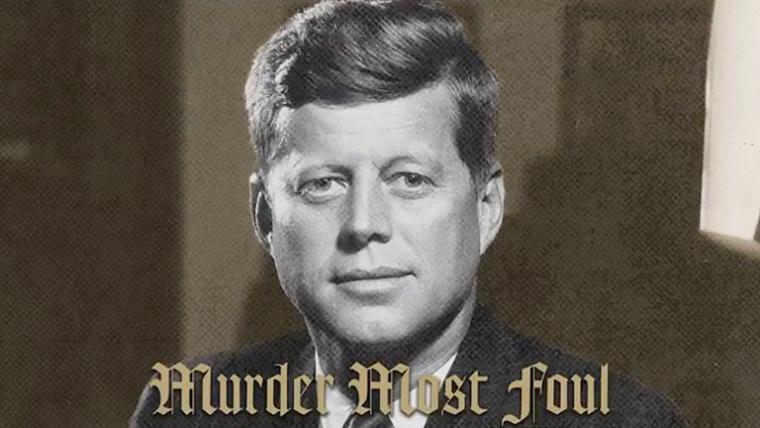 Emma Chiu, Coeditor in Chief
April 14, 2020
If you're looking for a cheerful pop tune with a catchy backbeat, Bob Dylan's newest song, "Murder Most Foul," may not be for you. But, in darker times—such as the current coronavirus pandemic—the haunting ballad provides an unexpected comfort.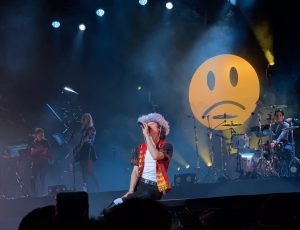 Out Of His "Idle Town": Review of Conan Gray's "The Comfort Crowd Tour"
March 21, 2020
OAKLAND, CALIFORNIA— Sad, soulful, and sassy, YouTuber-turned-pop-star Conan Gray is a rising king of dream pop with his down-to-earth lyrics, comforting voice, and growing fanbase.