Woodside's 2022 Winter Formal: What to know?
Woodside's 2022 Winter Formal, Northern Lights, is scheduled for February 12. Due to concerns over Covid-19 and its latest variant Omicron, the dance will be held both in the quad and in the MUR.
Ticket sales will begin Wednesday, January 26 at D-7 during brunch, lunch, and after school. Guest passes form must be turned in on February 8.
"With past instances with rain and the unpredictability of the weather, we [leadership and Ms. With] thought it's best to do half and half," sophomore class Vice President Megan Xu stated. "The dance floor would be in the quad, and we plan for games, a photo booth, and more to be in the gym."
The theme is Northern Lights after the beautiful dancing waves in the sky. The dress attire will be formal and guest passes will be available D-7.
"It's aesthetically pleasing and relates to winter without being too cliche," Xu joked. "Hoco was more of a party attire event, but we decided formal dress would go with the theme well."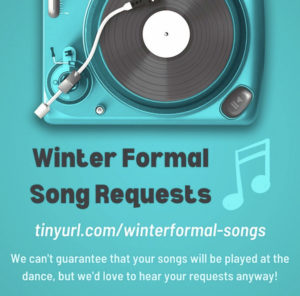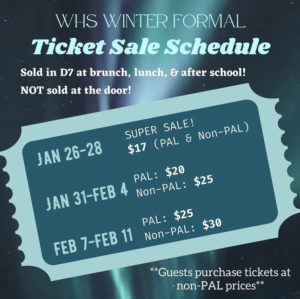 Due to Covid-19 concerns, the question is how Woodside will stay protected. 
"It's the elephant in the room," Xu stated. "I hate to say this out loud, but there's a real possibility that it might get postponed due to a wave of cases. However, we are mandating masks indoors, and masks will be optional outdoors."
Additionally, proof of vaccination (vaccination card or photo is fine) or a negative test (must be done within 48 hours) will be required for entry.
"We are super excited for this to come together safely, and we know that there is a lot of fun in store," Xu concluded.