A Review of "Grey's Anatomy" Season 17… So Far
[SEASON 17 SPOILERS AHEAD]
Although only the first half of "Grey's Anatomy" Season 17 has aired, it managed to shock viewers more than any season in recent years.
Year after year, people are surprised that "Grey's Anatomy" is still airing. After the show's sixteenth season was cut short due to COVID-19, the show returned in November with a season focused on the pandemic. Season 17 follows the surgeons at Grey Sloan Memorial Hospital as they cope with the challenges of working during a pandemic. Multiple characters, including the show's main character Meredith Grey (Ellen Pompeo), have contracted COVID-19. In addition to this, viewers witnessed the return of multiple beloved characters, including George O'Malley (T.R. Knight), who returned for a guest appearance twelve years after departing the show, and fan-favorite Derek Shepard (Patrick Dempsey). After a three month mid-season break, the show returned again in March, this time with the unexpected death of another major character.
"Grey's Anatomy," which is currently the longest-running scripted primetime TV show on ABC, made changes to production in order to comply with COVID-19 guidelines. Special camera lenses are used to allow actors to stand further apart, while still making them appear close together. In addition to this, actors are not allowed to speak in the hair and makeup trailers. Season 17 was ordered in May of 2019; however, there is still no word on whether or not the show will be renewed for an eighteenth season.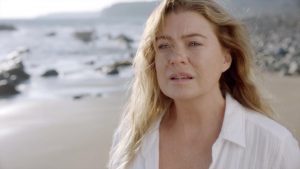 This season has been notable for two reasons: the return of many past characters, and the tackling of current social issues. "Grey's Anatomy" is no stranger to putting forth very clear commentary on what is going on in the world. In the fourth episode of Season 17, there is a storyline about racial bias against Asian Americans in medical treatment. Episode five addresses the impact of the pandemic on minorities. Putting out such blatant social commentary is perhaps something only a show like "Grey's Anatomy" can do. The show is in the unique position of having the freedom and platform that only a show that has been running for sixteen years can have. The writers and producers of the show are aware of this and know how to use it to spread important messages. 
No show has mastered the art of killing off characters quite as well as "Grey's Anatomy." One of the biggest shocks of this season was the return of multiple beloved characters that most had lost hope of ever seeing again. Although this has been done before on the show, such as in seasons three and five, this season's returns managed to shock even the most devoted of fans. When killed-off characters were brought back eleven seasons ago, it was done through the hallucinations of a character who had a tumor. In Season 17, it is done through the mind of a character that is suffering from COVID-19. Although this may be a last-ditch effort to keep viewers watching, in addition to making absolutely no sense, viewers accept it in order to see their favorite characters again. "Grey's Anatomy" has lost the unique magic of its early seasons, but in its seventeenth season, the show has proven yet again that it knows how to keep viewers watching and, more importantly, wanting more.