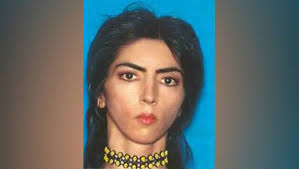 San Bruno's YouTube headquarters were attacked by shooter Nasim Aghdah on April 3rd, who wounded three before killing herself.
According to a press release from San Bruno Police Chief Ed Barberini, the shooter's motive was based on her animosity toward YouTube, which she had detailed on her YouTube channel. According to reports by CNN, Aghdah had derided YouTube's 'censorship' of her videos and refusal to pay her for content.  At this point, it is believed that Aghdah did not know any of the victims personally and had no other affiliation to the company.
Woodside freshman Aya Sherman, who described herself as "upset but not surprised" that the shooting occurred, was insistent that "longer waiting times for buying guns" could help dissuade possible shooters. "Many people who shoot up schools do so quickly and with little thought. This could help," Sherman explained.
This shooting marks another in a long line of gun-related violence as the country continues to debate the issue of gun control. While the majority of these shooters are white men, YouTube shooter Nasim's Aghdah's identity as a woman of Iranian descent has already been derided online.
However, some students feel that attacking Aghdah for this aspect of her identity is wrong. Adrian Reitmaier explains, "Someone is evil if they shoot others. They are not evil for being Iranian, and people immediately claiming 'terrorism' or putting that name on all Iranians…are misguided."
The shooter, who had been missing since the weekend, had been previously reported to local police by her father, who claimed she "hated" the company. Her brother confirmed this statement, stating to the Mercury News that "She was always complaining YouTube ruined her life."
But no matter the motive, student Aya Sherman is dispirited by how common news of shootings have become.
"I'm ready for change," she said. "I think everyone is."