Varying Popularity of News Outlets in San Francisco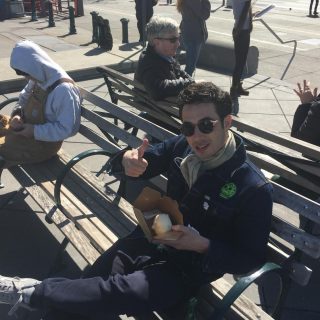 Across the Bay Area, countless news outlets fight to be the first to publish breaking news in an appealing manner, leading the public to choose who is best.
Popular organizations like CNN and New York Times have remained prevalent for decades, so it's no surprise that residents of San Francisco lean to them for news.
Louis Contreras, a software designer for start-up companies, has followed CNN for over a decade.
"[CNN] shares a lot of the viewpoints I have", Contreras commented. "In general, they sound less angry when reporting news."
However, not all Bay Area residents think that CNN is the most reliable, as many people tend to use more generally known outlets such as Reddit or Twitter.
"With Reddit, you have to be careful with everything you see. Take their news with a grain of salt," Andrew Jones commented.
Local outlets such as NPR are also respected organizations that a majority of residents turn to for both community issues and worldwide issues. Thomas and Jenna Stanton, a couple living in San Francisco, say they rely on Economist and NPR more than any other source.
"Ultimately it comes down to common sense," the Stantons said. "Everyone has their different viewpoints but you can't turn to fake news for information."