Changing Weather Brings Chills to San Francisco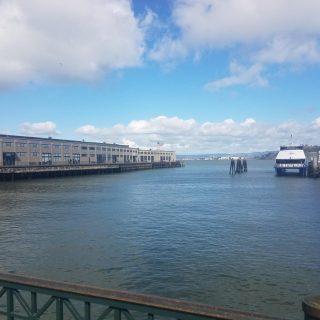 Despite the sunny California stereotype, the weather in San Francisco remains chilly and windy.
Former resident of San Francisco Justin McAney has lived in California for four years before moving to Philadelphia, but still finds the weather unpredictable.
"[I expected the weather to be]
a little warmer," McAney admitted, but that it didn't change his plans because "it's still nice out".
Another San Francisco resident Linda Friedman had a similar perspective while exiting the Ferry Building.
She thought it would be "cold, but not this windy," and further explained that it didn't alter her plans for the day.
The unexpected light rain and cold winds left many visitors and residents alike wearing heavy layers.
"I think some people expect it to be warm, because it's California," Friedman remarked.