Thanksgiving Plans of Woodside Students and Staff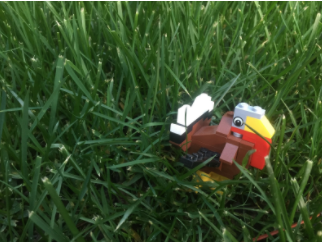 Woodside students and staff celebrate Thanksgiving in many different ways, but most people are excited for the holiday and the break that comes with it.
Seven out of eight people celebrate Thanksgiving, ranking it as America's second favorite holiday, just after Christmas. In addition, the total amount of money the U.S. spends on food for Thanksgiving day reaches almost $3 million, and most people celebrate by visiting family or getting together with close friends.
"We usually go to my aunt's house, and a bunch of family (sometimes family from LA) comes up, and we have food," Alia Tu, a Woodside sophomore, says.
Some, like Tu, have family in a different part of the state, but others have families across the country or in a different one altogether. Kathleen Coughlin, an English teacher at Woodside, moved from New Jersey to California in 1974. This makes it difficult for her to spend the holiday with her whole family, so instead she celebrates in a different way.
"We have a tradition to get together with other families whose relatives aren't in California," Coughlin says. "For Thanksgiving we all get together and bring out our favorite dishes, and we drive over to relatives or friends… in Lafayette."
Coughlin is not the only person traveling for the holiday. An estimated 46.9 million Americans travel at least 50 miles for Thanksgiving.
"This Thanksgiving I'm spending it with the Canadian side of my family," Woodside sophomore Vianne Nickel says. "I get to go to Canada, which is pretty cool."
Thanksgiving traditions vary a lot from family to family. Some travel or have specific Thanksgiving dishes to look forward to or have traditions within their family.
"A Thanksgiving tradition is to gather with the Korean side of my family and [eat] tasty food," Nickel states. "We talk about what's going on in the world and about health and stuff."
Students are not the only ones looking forward to all of the free time. Teachers and staff are excited for the break as well.
"[I'm looking forward to] the long weekend," Coughlin reveals. "This year we're stopping on the way over to Lafayette at the Oakland airport to pick up my niece… It's kind of exciting."
Thanksgiving break can be calming, but it is also an exciting time of the year for some because of the various holidays around it.
Coughlin concludes, "Thanksgiving truly feels like the kickoff to the holiday season."