Where is Kanye West?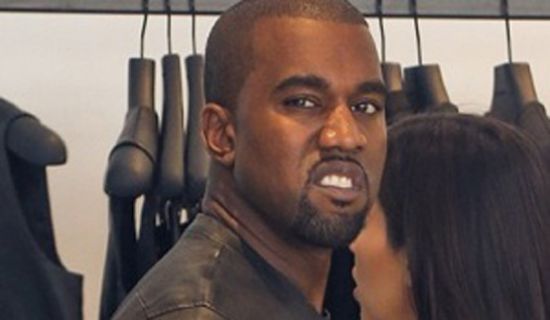 Some have been wondering where Kanye West has been in the past several months since he has been out of the public eye, but if you ever decide to go to a movie theater in New York, he might be sitting next to you.

When he cancelled the remaining dates of his tour due to a nervous breakdown, he made few public appearances though he met the President at Trump Tower to discuss "life." West also made a bold move four months ago when he decided to delete both his Instagram and Twitter accounts.
No one knows why he has been out of the public eye though possibly he wanted to get away from his camera-infested lifestyle with the Kardashian clan.
Woodside students have heard little news about him since his breakdown months ago when he randomly cut his show early and canceled his entire tour last November.
"The last thing I heard about him was him having beef with Taylor Swift over Snapchat," stated sophomore Luis Gonzalez, referring to Kanye disrespectfully snatching Swift's mic at the 2009 VMAs, which had lead to several instances of the pair subsequently throwing shade at each other (West called Swift a b**** in "Famous," and Swift released her latest album on the tenth anniversary of Kanye's mom's death).
Rumors circulate via Twitter that West has been working on a new album, but this has not been confirmed. Rapper, Pusha T claimed that he produced nearly the entirety of West's upcoming album "King Push". Rumor has it that West may even end his marriage with Kim Kardashian due to discomfort with her highly publicized, camera-infested lifestyle.
"I heard something about him and Kim having more children," sophomore Samantha May said, who also stated that he's nowhere near as relevant as he used to be.
West (40) has declined public appearances in recent months and remains isolated by his luxurious Hollywood lifestyle.
"The last thing I heard was something about him running for president," senior Luis Aguilar stated, referring to West's statements at the 2015 VMAs hinting a possible presidential run in 2020.
Those who attended the Yeezy Season 5 fashion event thought it was strange that the "Gold Digger" artist declined to attend. Only his closest peers know what the hip-hop artist/ fashion designer has been doing this past year, but his actions show that the main thing he wants is to escape the cameras.
"Our work is never over," West says in his 2007, top-100 hit, Stronger.