The Tensions Of The New Wing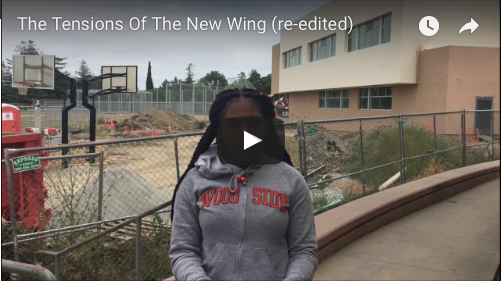 The new J-wing is evoking feelings from Woodside maintenance staff and the principal.
Woodside is having a new wing built called the "J-wing." The new wing consists of classes that don't have enough room on campus such as chemistry, robotics, and engineering. This will also be the first two story classroom building at Woodside. The new wing has its pros and cons.
"The new wing messes with maintenance because there's fencing everywhere and it's hard to do what needs to be done," stated Mr.Vega, Plant Manager and head of maintenance at Woodside High School.
The J-wing is a two story building with extraordinary features, but it affects the feelings of a lot of people.
"They don't want me to get to involved because they are afraid that I'm going to give my opinion a little bit too much, so there's boundaries between myself and the construction workers. I'm not allowed to talk them; I can only speak to the head of construction," Principal Burbank told the Woodside World.
The J-wing isn't completely finished yet, but it is bringing some tension to other people's jobs and is causing some concern for maintenance staff if something were to go wrong during construction.
Vega stated, "Water and electricity play a big part because all the pipes are connected, so we have to plan ahead of time so nothing goes wrong, and also so it won't affect the students and staff at school."
Many others are just waiting to see if it's as beautiful as the picture they've created.