Notes on the Pandemic
My first experience with the novel coronavirus was as a result of a coincidence. I was researching stories to talk about on air for Woodside TV Live when a story of a new virus across the ocean in China caught my eye. In a week that saw the death of Kobe Bryant, the rapid but relatively small spread of a virus seemed like a mere afterthought, just another news story. 
Over the course of the next week, I researched more and more into this topic. By the time the fateful brunch period arrived on Wednesday, January 29, I checked one last time to see if the latest numbers had been updated before we were scheduled to go on air. They had. The worldwide numbers stood at 132 deaths and a little less than 6000 cases. This thing isn't going to go far, I thought.
Now, entire states reach these numbers in a day. Nobody knew the virus was going to infect so many people. Nobody knew the virus was going to claim so many lives. Nobody knew that entire routines, lifestyles, and habits were going to be changed because of it. Yet now it has.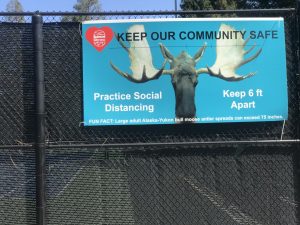 Fast forward to March 6, the day it all changed. Major companies asked workers to stay home. Stanford and other major universities canceled spring semesters. People started to get nervous. Then, Menlo school had to shut down, Woodside prom was postponed, and sports games, music festivals, and robotics regional competitions all were canceled or postponed. 
Finally, on March 13, San Mateo County announced the closure of all schools, and Sequoia Union High School District announced a possible return date for the week after spring break: April 3.
Soon, however, April 3 became May 1, which then became all year. At first, we all thought it was a joke. Yet, it was true. Shelter-in place would be continued until the fall. The entry into normalcy would be delayed until the fall. 
The novel coronavirus (given the name SARS-cov-2)  and the disease COVID-19 have altered lives for the worse all over the country since mass arrival in March. More than 100,000 people have lost their lives in the U.S. alone, and thanks to the swift actions of leaders starting just a few days after Woodside had it last day of in-school instruction, much of the damage may have been avoided. However, as the state of California and much of the country moves to reopen, we may ask ourselves, what happened? Was it worth it?
Shelter-in place led to multitudes of adaptations being done instantly, like school, meetings, and gatherings, causing the need for everyone to adjust rapidly to things completely new to them. However, as time went on, people got more familiar with how to live on while sheltering in place and slowly adjusting to some new normalcy, even if it is still far from normal.
Despite this non-normalcy, people have begun doing things that they never had the time to do like learning new skills, trying new things, or in my case, finding new birds. 
One clear bright side of this pandemic, for me at least, has been that it has fallen entirely during spring migration – the time when birds are coming up from their tropical wintering places to nest right here in the area. With the bright yellow of orange-crowned warblers and the radiating blues of the Lazuli Buntings alighting from perches in the local area, all that color makes the pandemic somewhat bearable. It also helps that I was able to get out more and see these things, even finding Cassin's Vireo, a county rarity, thrice in a week this April! However, with these joys also come disturbing sights.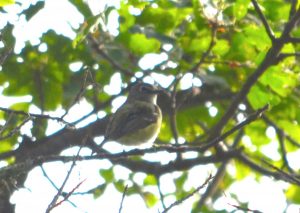 Four sports cars whizzed past me and countless other bikers and walkers on Cañada Road in early April.  I got buzzed by two cars having a race on I-280 a few days later. A Corvette and Tesla even duked it out on Farm Hill, a live city street, with one using the center turn lane and the other using the regular northbound lane. In the early days of shelter-in-place, the roads were absolutely empty as people still got used to that idea and what it was. This was great for young or learning drivers who could now learn to drive under the guise of (or often legitimately doing) essential work like hopping or exercise. However, these roads also harbored the perfect conditions for races to occur between cars going high speeds, endangering the traffic that is nearby. Clearly, people are still jerks during the midst of this.
However, the pandemic has also brought out the best in us, with thousands of regular people around the country chipping in to help those on the front lines and who are struggling. Even some Woodside students are helping out in massive ways.  So yes, while the COVID-19 pandemic was rather inconsequential in the very beginning, and downright scary once it reached the US, the months spent in shelter-in palace have allowed us to adapt and change to better accommodate, especially as the virus threatens to stick around for the somewhat distant future.