Words Have Effects on the LGBTQ Community
The LGBTQ community is growing rapidly, but why are they still so far behind in society?

The LGBTQ community is an ever growing community, with more and more people accepting who they are in their own skin. Yet there is an ever growing issue of not knowing what things we do and say in our life that harm youth without knowing the effects. 
LGBTQ youth in society today are ever growing in numbers, yet the initial experience of being who you are is ever growing.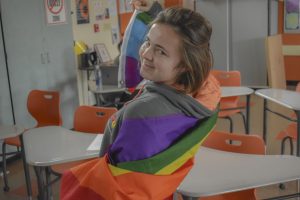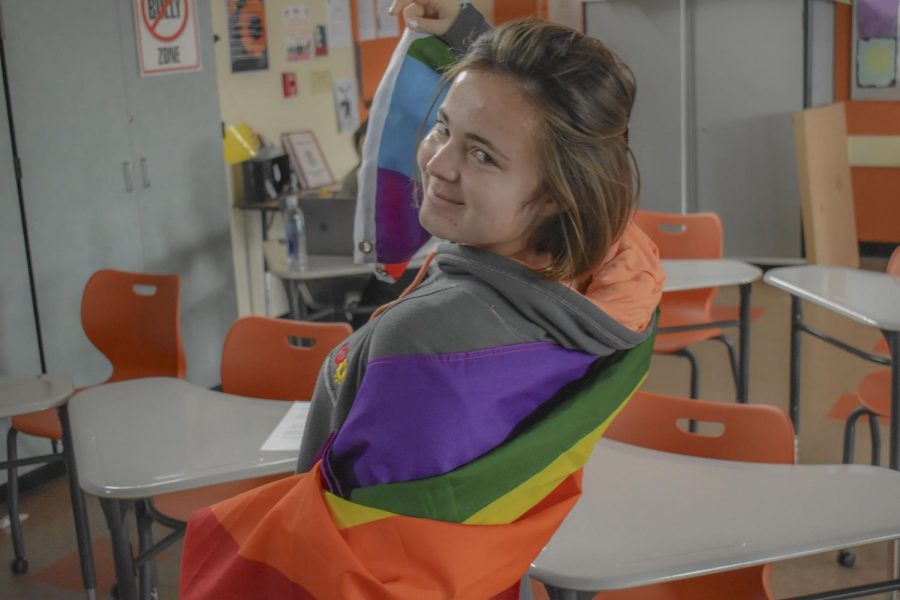 "I am out to my parents, and it went really well," said Rachelle Taveau, a junior at Woodside High school and an active member of the LGBTQ community.
Taveau reported, "I've never ever experienced any negative action or prejudice against me because I am straight passing. Which means there is nothing about me that gives off any LGBTQ vibes."
She is a very outspoken activist who strives to help everyone, but especially those of an LGBTQ background. Taveau is a lesbian who has been very lucky and not experienced bullying.

"It's my sexuality that's different, not my gender identity," Taveau described, as she knows many others who experience problems with this.
The words that circulate through the vocabulary of the youth often have effects on others that you can't see, and likely will never see as its effects on a personal level.
"It isolates a lot of people and you hear [slurs like f*ggot]," Taveau reported. "You get a little start and you're just like, 'Are they talking to me? Am I in trouble or something?'"
"
There is just a lot of judgment in our communities that need to be fixed."
— Coleen Sochan
Taveau encourages people to not only work those words out of their vocabulary but also continues to raise awareness and help others to the best of her abilities.
While many people in the community are outspoken advocates, there are many in the community who are not LGBTQ persons but are avid allies of the community. One such person is the Vice Principal of Redeemer Lutheran school and my mother, Michelle Graham.

"It didn't affect my viewpoint, I was still very accepting," Graham told the Paw Print.
For as long as I have known her, my mother has been supportive and accepting of others, much like our family friends and neighbors who exist in the LGBTQ community.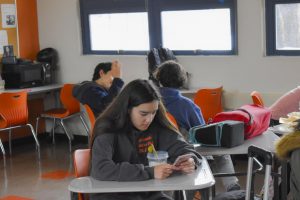 "It's really hard to think your kid is one thing, and have a vision of that, and to learn that your kid is going to be something else is tough," she said.
But that piece of being self-centered caused needless amounts of questions and words that would have otherwise been considered inappropriate. But these two people have first-hand experience with the community, and issue at hand. What about the everyday person who doesn't identify as an avid supporter or with the community?
Colleen Sochan, a Woodside High School senior who is straight and has very minimal to no involvement with the LGBTQ community, told the Paw Print, "I think that they should be welcomed into any community, but I know that's not what always what happens, and I feel bad for what does happen."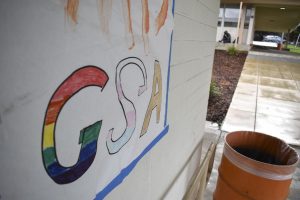 Despite the fact that she is not actively involved in the community, she still feels badly for those affected, and she admits that our society has a long way to go. 
Taveau agrees.
"There are a lot, a lot, a lot, a lot of changes that we need for the LGBT community to be truly equal in society and have our basic human rights," Taveau said.
Mrs. Graham, having helped me, her gay son, develop into a healthy young adult, feels that we still have ways to go when it comes to equal treatment.
"Oh, I think it's ridiculously delayed," Mrs. Graham said.
Sochan agrees that the LGBTQ community is lagging behind on the road to equal civil rights.
"Comments that are made about them, and like name calling. There is just a lot of judgment in our communities that need to be fixed," Sochan said.