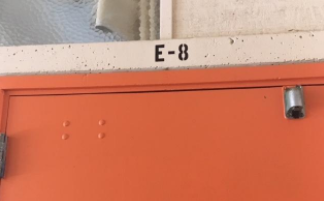 AP Modern European History does not have a boot camp because of a lack in student interest, but this might change in the future.
Some AS and AP courses have "boot camps" a few days before school in which teachers give the students a crash course on elements they deem useful to the class. For instance, the AS English I boot camp teaches students various essay structures and how Socratic Seminars are conducted.
Many students believe that a boot camp for AP Modern European History, or APMEH, would have been useful going into the class.
"It would be helpful," Zach Brosius, a sophomore currently taking Mr. Dolan's APMEH class, says.
This feeling is reflected by a number of current students who widely agree with Brosius, stating that they would have felt more ready for the class with help in the summer.
"I would have felt more prepared for the specific writing requirements entailed in this class, such as [short answer questions], [document based questions], and the like," Woodside student Oriana Smith-Anderson, a sophomore currently enrolled in APMEH, states.
Moreover, students seem to think that a boot camp based on the actual construction of assignments could be helpful.
"The best thing to cover would be a crash course in outlining the chapter because it felt like everyone either did too much or too little," Julia Reid, a junior who took APMEH last year, recommends. "I, for example, wrote 12 page outlines that took hours. It would have been great to know a faster or more efficient way to do the outlines."
Though many students currently express interest, this enthusiasm did not exist in past years.
"The first year I think we had two or three students that were interested, and as we got closer I think one or two students dropped out of it," Anthony Mueller, the coordinator for the AS and AP boot camps, reveals. "Last year…we had such low interest that it wasn't worth doing it for two or three students."
Kelly Dolan, the teacher for APMEH, describes what a boot camp would cover should the necessary support appear in future years.
"[We would cover] the ability to extract information from a textbook or sources and to think correctly about material that cannot be covered in class and that could therefore be more effectively covered outside of class," Dolan proposes.
Though people have different ideas on the future topic of an APMEH bootcamp, students are in agreement about one thing.
"It would have been really helpful to know what kind of work to expect so I could better prepare myself," Reid concludes.