Opinion: A Bay Area Comparative Coffee Review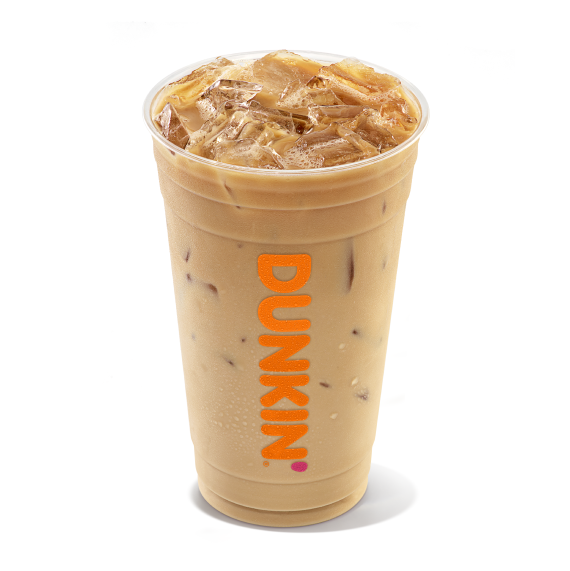 I am definitely a coffee enthusiast. Whether it's a cup at 7 am or 7 pm, I will never turn down coffee. There's a plethora of places to get coffee in the Bay Area, many of which I've been to, so I set out to find my favorite cup of coffee and discover the place to get the best cup of coffee!
One of the most poignant memories from my childhood is waking up at 6 am and wandering into the kitchen where my mom was brewing a cup of fresh coffee. She would drink it black –without milk or sugar– which disgusted five-year-old me, but I quickly grew an appreciation for the smell of her coffee, which over time turned into my love for drinking it.
I wanted to figure out which coffee was "the best." To do this, I broke down coffee into categories to rank them. 
First, I ordered the same thing at each store: A medium iced latte with whole milk. I tried my best to keep it consistent with sizing, but some coffee shops have 2 sizes, others 4. So at some establishments, I got a small, others, it ended up being their largest size. Second, I compared how many ounces per dollar each store gets you. In some coffee shops, the small size is cheaper than others, but the size of the coffee is different. Third, I compared consistency. Does this store consistently make it's coffee the same way? Fourth, I compared the pour; how much coffee did they actually put in the cup? Fifth, taste. Is it bitter, sweet, too milky, etc? This is subjective, however, it still feels relevant to my ranking.
First, I went to Starbucks. I ordered a Grande, which is their medium size. It was 16 oz of coffee, and 2 shots of espresso. This was $4.65, making it 3.44 ounces per dollar. I found that the latte was decently milky, which I don't mind, but the milk wasn't overpowering the coffee's taste. Starbucks is a very consistent coffee shop. Most times I get a coffee from there, and the coffee is the same nearly every time. Although it's not my favorite coffee compared to others on this list, the consistency is appreciated. I will say, there have been multiple instances where the coffee is not poured to the top of the cup, which may seem insignificant, but it has happened numerous times. 
Next, I went to Dunkin –previously named Dunkin Donuts– where a small will get you 16 ounces for $4.59. That is about 3.48 ounces per dollar, which is more coffee per ounce than Starbucks provides. And, in my opinion, the coffee is better. Sometimes the milk level varies, but the coffee taste itself tastes better. The distinct coffee taste is more apparent, but not overpowering, which I like! Similarly to Starbucks, there have been multiple occasions where the coffee is not filled up all the way which is frustrating when paying for a drink. Nevertheless, I think Dunkin iced lattes taste better and are cheaper. 
Next, I went to McDonald's and got a medium which was also 16 ounces, but for $2.89, so per dollar, that's 5.53 ounces. This is significantly more coffee per dollar and even though the coffee's taste is not as good as some of the other stores, the price point and convenience make up for it! The coffee is pretty milky and quite sweet even without sweetener, however, it's not something I mind. It's also very consistent which I appreciate!
Finally, I went to Village Bakery by Roberts Market in Woodside! A large coffee gets you 16 ounces for the steep price of $5.95. That is 2.68 ounces per dollar. Despite it being overpriced, this is definitely the best coffee taste-wise. The coffee tastes very fresh, and there's always a perfect milk-to-coffee ratio. It's never too milky or too bitter! If you appreciate a good coffee, I would definitely recommend trying a cup from the Village Bakery at least once! Also, the coffee has always been poured to the brim which is something I appreciate. This is the most consistent coffee shop, but it's also the most expensive. 
Ranking based on the best to the worst price per ounce, the best is McDonald's, then Dunkin, Starbucks, and in last place, Village Bakery. However, ranking the taste without the price, Village Bakery comes first, then Dunkin, Starbucks, and finally McDonald's in last place. 
After reviewing these coffee shops, I would say that Dunkin and Village Bakery were the best, but the price of Village Bakery doesn't always justify the coffee. If you want consistent coffee at a decent price (compared to some of the others), Starbucks is a decent coffee shop. Mcdonald's was too sweet for my personal taste, but the price justified that for me, and I go there if I want something very quickly.