Opinion: Let's get more perspectives into Leadership
Elevating the school, the people, and yourself
To be honest, I didn't think that I could make a difference when stepping into high school. 
Coming from a small school and needing a fresh start, I knew only a handful of people and did not know anything about Woodside. Then, in my freshman year, the pandemic hit. I felt robbed. I didn't get freshman homecoming, nor did I get to hear the bell ring and feel the sensation of rushing through the hallways to get to my next class. Sure, I got to meet new people through zoom and journalism, but I didn't get the opening chapter of high school, so to speak.
I found leadership in the spring of 2021 while scrolling through the classes I could take. I figured leadership was student government and therefore off-limits until you were a junior or a senior, but I clicked for the heck of it, not thinking I would get in.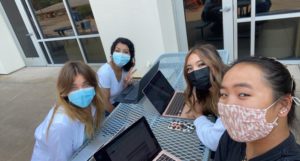 Fast forward to this school year, 2021-2022, I have been a part of planning Homecoming lunch activities, setting up dances, and giving shadows tours of Woodside. I have MC'd during lunch rallies, talked to parents of future wildcats at student boards, and even got to personally plan spirit days as the head of the spirit committee, such as Valentine's day— all thanks to Leadership. 
Leadership is a class where you get to be behind the scenes. There are three different periods that the class runs for –  government (usually 3rd period), spirit (4th), and sports (7th). Governments consist of BOSA and class officers. They usually work on dances and run more of the government aspects. The spirit period keeps the school spirit alive by planning the rallies, spirit days, and lunchtime activities. Sports works on games and promotion of those games.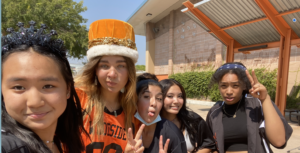 It was February 2 when Ms. With suddenly told us to put everything away. Reluctantly I put my computer away even though I was itching to get the planning done for the next school-wide spirit day. She split us into random groups and began giving us riddles to solve. Ironically, more than one person in the class knew how to solve the riddle, so it became a game of who raised their hands first to win candy. At the very end, we were given a riddle: Spell cow in 13 letters. The class was silent. Then a hand shot up. He went to the board and wrote an answer. 
CoooooooooooW 
Ms. With shook her head.
Another went up.
Mooooooo?
She shook her head again. Five minutes in, all of us were defeated. Slumped in my chair, I looked at my group and told them, "I can't think of another perspective. We need a new point of view."
I can't remember if Ms. With wrote the answer or if someone had figured it out by googling or pure genius. I just remembered thinking, holy cow, how did we not see that: See o double you.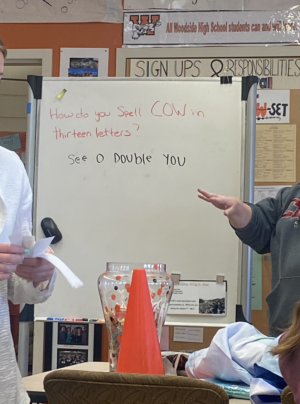 Ms. With then smiled as I realized the purpose of this activity. It wasn't to have fun or a "friendly competition," it was a call to action for leadership students to encourage all students at Woodside to be a part of Leadership. 
"To have people of different backgrounds means bringing different perspectives, ideas, and mentality," Woodside leadership student Cece Lopez-Sandoval stated. "Strength lies in difference, not in similarities. We got to be strong through our differences."
When people mention leadership, most think of the ability of an individual or a group of individuals to influence and guide followers or other members of an organization, not the class Woodside High school offers. 
"Leadership is about the art of motivating, influencing, and directing people so that they work together to achieve the goals of a team or broader organization," Woodside leadership student Sierra Pestoni stated. "It's important for students to experience leadership opportunities during their schooling, to learn the art of building relationships within teams, defining identities, and achieving tasks effectively."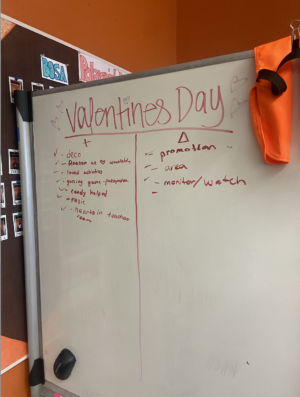 Events planned by Leadership are often criticized for lacking something, which in many cases are due to the fact that a certain group's input was not made aware of. Having more diversity allows for more perspectives. 
"It is important to have more people of different backgrounds in Leadership in order to provide for all [people and interests]," Amanda Marcos, Woodside Leadership student, stated. "A part of leadership is considering everyone's background and their way of accessing things at school, so if we prepare for everyone, the whole school will enjoy the school events."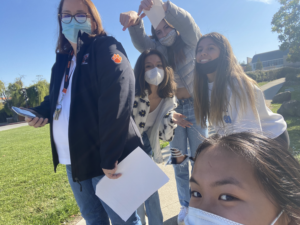 Though we are working through unprecedented times with the pandemic, I think about all that I've been a part of with my amazing peers and realize that everyone here at Woodside deserves those opportunities I've been given. What other wildcat voices have we not yet heard? What could others bring to the table? It starts with students taking the lead. If you are interested in taking Leadership next year, contact your counselor or request it along with your next year's classes.