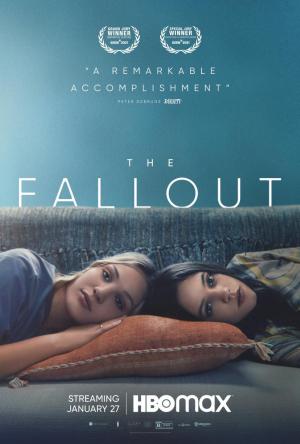 "The Fallout" is a good movie because it shows two girls helping each other in a terrible moment.  The actresses Maddie Zieger and Jenny Ortega performed well and portrayed realistic characters.
"The Fallout" follows two female students whose lives turn upside down after a terrifying school shooting. While running and hiding in the bathroom during the shooting, they don't know each other. Hearing the loud shootings, scared and thinking that they will die, they start to realize they only have each other at the moment. The movie states, "What you are about to see involves issues of trauma. Viewer discretion is advised." 
"The Fallout" is a high school drama written and directed by Megan Park in her feature directorial debut. Maddie Ziegler plays Mia and Jenny Ortega plays Vada, the two main roles in the movie. American musician Finneas O'Connell composed the music.
The movie is relevant to what's happening currently with shootings at school. The drug scenes were unnecessary because they show her anxiety in a different way. Watching people do drugs is disturbing. What did work was the friendship that developed throughout the story between the two girls, from not knowing one another to becoming close friends. However, the ending left me confused. 
"Faith Under Fire" (2018) is a possible comparison because they both portray school shootings and show the outcome of the catastrophic event. While Faith Under Fire shows a woman who was brave enough to stop the shootings, "The Fallout" shows a different side of trauma and drug violence. 
Overall, I thought the movie was well done. The acting was phenomenal, and the school shooting seemed realistic and scary, with the sound of gunshots. The director offered interesting commentary about school shootings happening out of the blue.