The value of a college education has always come into question for a lot of high school seniors during application season. Is it really worth all that money?
I got into my first college yesterday, and what admittedly followed the excitement was the expression on my mom's face when she looked at the estimated tuition. We have all heard the phrases like "you can't put a price on the value of education," but when it comes to colleges, they sure do. 
My first acceptance came from Fordham University – an East Coast school located in New York. The price in question without room and board was $56,161, and $77,196 including room and board. The school also gave these numbers estimated with things like travel costs, books, and off-campus housing,  bringing the total for off-campus housing to be $72,559 and the on-campus housing to be $81,186.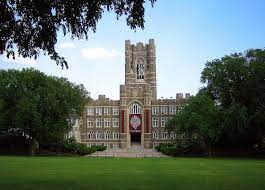 Now for those of you who aren't yet looking into college for yourself or your kids, this looks like quite a lot of money. This school, in particular, is known to be one of the more expensive schools. There are a couple of different options for those of us who are California residents. We of course have the Universities of California (UCs) and the California State Universities (CSUs) as well as the Western Undergraduate Exchange schools that offer in-state prices to students from California. These prices are much more affordable around $14,100 on average for UCs. This of course is just the tuition and fees and doesn't include the room and board, or any of the other fees for things like books that would be more around $36,700. For non-California residents, their prices look more like $67,400.
Students also have the option of junior college for all 4 years or transferring after 2 years. This tuition for in-state California students is more around $1,310 and $7,730 for out-of-state students. The College California Promise Program is working to make the first two years of community college free for California residents that are first-time and full-time students. This isn't possible at all California junior colleges, but a fair amount of schools do offer this.
On top of these options, there's always the choice of trying to go international for colleges that tend to have lower tuitions than those in the US,  but added prices for other fees like travel. Students can also find out-of-state schools that can vary on price points, though they are not likely to be any cheaper than in-state schools.
Looking at all of these options, it may seem like a world of educational possibilities for students, as well as a world of possibilities for different amounts of debt. Though these possibilities aren't always open to everyone, you have to get into these schools first. Financial aid may follow but for many, it won't cut down the cost of tuition enough, full rides are not what we would refer to as a dime a dozen. 
The question you should be now asking yourself is: Is college worth all this money? What is the return of interest (ROI)? When it comes to that question there isn't one clear answer. You then have to look at other factors. Two very important are your major and how long it's going to take to graduate college if you graduate.
Not all majors were created equal for ROI. For those of us not going into the Science, Technology, Engineering, and Mathematics (STEM) majors, we are aware of the clear difference in pay. The Foundation of Research for Equal Opportunity has found that "Four in five engineering programs have ROI above $500,000, but the same is true for just 1% of psychology programs." Not all majors will give the same return. According to the Wall Street Journal "Programs in engineering, computer science, economics, and nursing, all yield a high return, often increasing their students' net lifetime earnings by $500,000 or more. But a majority of programs in art, music, philosophy, and psychology leave their average students financially worse-off."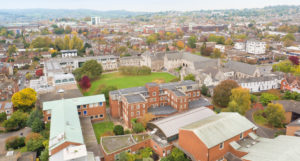 Looking at this it's hard not to think that only STEM majors are really worth the money, but this doesn't necessarily mean all other majors aren't worth the time and money. These other degrees can still make you money even while some, like many arts majors, are harder to find a career path in. Colleges can also help open the door to a career through things like offers of job experiences and connections to internships. As a future journalism major, numbers like these can seem scary – going into a career not known for its wide-open job market. That's why when applying for college, I found it important to find schools with a known internship or job placement opportunities. For Exeter University in England, I applied for Communications with Employment Experience knowing this will help with my ROI. Even with the ROI seemingly low the work opportunities for high school graduates are even lower. According to the University of Potomac "while in 2007, 73% of high school-only graduates were employed, in 2015 only two-thirds of these workers were employed. Among college-educated graduates, employment dipped only one percent, from 84% to 83%." Having a college degree does open more doors for you in the long run while looking for work.
The ROI does change significantly when students take longer to graduate or don't graduate at all. The Wall Street Journal found that "If a student graduates in four years, the increase in [their] earnings is usually enough to justify the costs of college across majors and schools. That's true less often if [they] take five or six years to graduate. The costs of tuition and time spent out of the labor force add up. Those who fail to graduate at all are stuck with most of the costs of college but few of the benefits." The amount of time spent at school does matter. In applying to international universities that have only three-year programs, I may have a major cost benefit from the US universities that tend to be more around 4 years. 
Looking at the cost and benefits of going to college, it's hard to make a definitive answer because there isn't one. Most families and students don't need the same thing from colleges. Some families may need to have their kids live at home and choose to have them go to community college, while other families may be able to afford more expensive colleges and want their students to attend a top university for a specific degree. College may not be the best option for everyone but it can be a great option for many students.