Lulus Mexican Cuisine Restaurant Review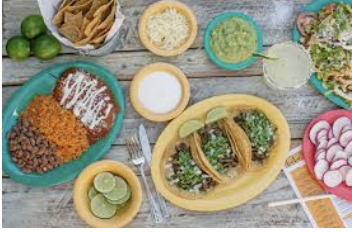 LuLu's Mexican cuisine restaurant was an extremely satisfying meal that provided me with everything I could ask for in a fairly authentic Mexican meal.  
There was high-quality service, the employees asked how my day was and smiled at me, and the food was excellent. There were plenty of options to choose from that will fill any urge you may have. I ordered food 30 minutes before getting there, so the food did appear a little bit cold for that reason. 
I ordered crispy/soft meat tacos, guacamole and chips, and tortilla soup. The tacos were pleasing. It tasted like something refreshing you'd want to eat on a hot summer day. None of the ingredients were coming out; everything was pact perfect. The soup was good, and it looked delightful. 
Both choices looked as they would be in the restaurant. One of the most pleasant parts of the meal was the fresh guacamole and tortilla chips. The entirety of the meal tasted and looked fresh, especially the guacamole. You can tell the cooks applied themselves to serve the best quality food. You can taste the effort and love into the food that they were making. 
You can tell that the cooks use the best ingredients to prepare delicious food. Alongside eating this meal, I found that it was filling and proved me with great satisfaction. The tacos filled me up the most, and you could eat them themselves and be satisfied.
The tortilla soup was great. It was thick and had a bleak orange look to it. The avocado in the soup complemented the soup's temperature and gave a good mixture of condiments. 
The tacos were a little bit cold, but the meat was cooked exceptionally well. The extra add-ons, such as lettuce, tomatoes, and cheese, gave the taco a crisp texture making it overall taste juicy and green. Everything was fresh and quite pleasing.
Lulus isn't a knock-off version of a Mexican restaurant, but it doesn't seem as authentic as some others. While restaurants like Taqueria El Gruellense have fewer options, their food is purer. LuLu's impressed me, and it would be in my top five of my favorite Mexican restaurants.
If you want something quick and easy, Lulus is the place for you! You have a vast number of options. Each option you choose will succeed in your palate.