A.G. Cook Finally Drops "Apple"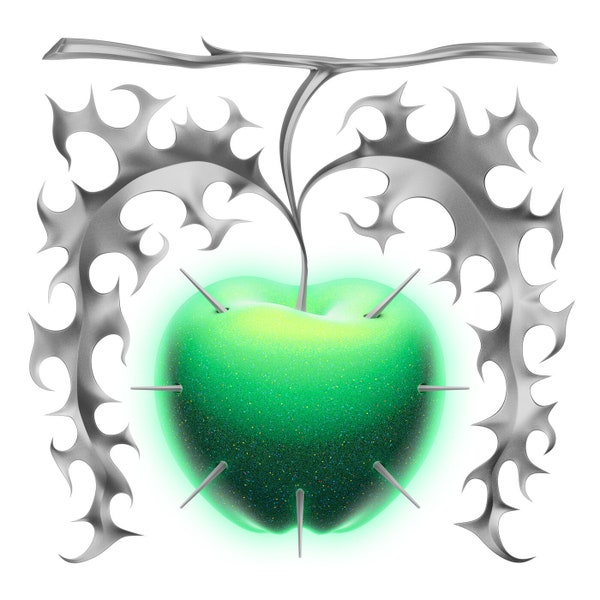 A.G. Cook, widely credited with creating the hyperpop sound used by musicians like 100 Gecs, released his debut album, "Apple," on September 18.
For seven years, Cook has produced for artists on the boundary-pushing label PC Music, but he rarely spotlights himself. More recently, Cook has worked with a few established acts like Charli XCX, David Guetta, Robyn, and Jonsi. About half a decade in the making, "Apple" is a culmination of Cook's experience as an experimental musician on the sidelines of the pop industry.
On "Apple," there's a little something for everyone. Many of the songs have expertly-crafted pop melodies guaranteed to get stuck in your head, but there's no shortage of experimentation, either. "Oh Yeah" is an acoustic pop song that ends with an amped vocal solo, and "Lifeline" combines glitched-out vocals with a simple, repetitive earworm. There are a few moments of pure chaos as well; "Xxoplex" sounds like a dubstep song put through a microwave, and "Stargon" prominently features a cascading tapestry of sine waves.
On the production side of things, "Apple" has one of the most well-realized sonic palettes I've heard in an album all year. From the off-kilter plucks on "Airhead" to the powerful choirs on "Haunted," every song has a unique metallic shine.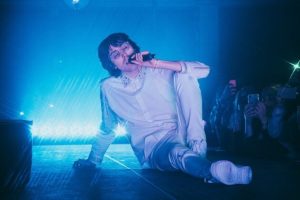 That being said, "Apple" isn't a perfect album. Compared to "7G" (the 7-disc, 49-track collection of demos released by Cook a month prior), "Apple" lacks a sense of scale and excitement. The guitar-led tracks on "7G" chop the instrument up, distort it beyond recognition, and even add autotune. In contrast, the guitar-lead songs on "Apple" seem content with letting the same tired acoustic guitar strum flatly. Songs on "7G," like the instrumental "Life Speed," constantly skitter off in new directions. On "Apple," most songs follow the same pattern, to the point where a savvy listener can predict what the next section of a song is going to sound like before it happens.
I could go on like this for pages, comparing everything from the two projects' cohesiveness down to the individual melodic techniques used. Still, all I would be getting at is that these are two different projects with different goals. "Apple" succeeds at being a more structured, traditional album than "7G," but there's still a part of me that would have liked something riskier. While some of Cook's more interesting characteristics are lost on the album's brief 10-track run, "Apple" is still an exceptionally solid first release.