Violent Earthquake Affects Alaska
Hang on for a minute...we're trying to find some more stories you might like.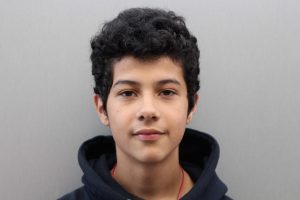 More stories from Daniel Benitez
A Violent Earthquake Sends Shocks Through Alaska
A magnitude 7.0 earthquake hit Alaska on November 30, causing 230 smaller earthquakes and a tsunami warning.
On Friday, November 30 at 9:29 in Anchorage, Alaska, a 7.0 earthquake shook the area so hard it triggered 230 smaller earthquakes and a tsunami warning. Over the next 24 hours after the first earthquake, anywhere from 10 to 1,000 earthquakes of level three or greater occurred according to the USGS (United States Geological Survey) forecast model. This is the most violent earthquake that Alaska has experienced in over 37 years.
"In reality I was kind of shocked that an earthquake of that magnitude shook Alaska," Gio Valdez, a Woodside freshman, said. "I even heard of the tsunami warning and thought that for sure [people living in the area] would all wash up, but thankfully no report of large numbers of casualties."
There were no deaths reported from the quake, but two injuries were reported. One was a custodian and the other was a student, both with broken wrists.
"Did no one really die?" Pablo Gonzales, a Woodside freshman, wondered. "Wow, I thought at least maybe a few people would've actually [fallen] into the earth or maybe [been] crushed by a building or something."
"
Did no one really die?"
— Pablo Gonzales
The earthquake tore up streets, destroyed electrical lines, and suspended flights.
"I really do hope that [the people living in the area] get right back on their feet," Denisse Saucedo, a Woodside freshman, revealed. "I think they are doing just fine."