The 49ers/WHS Varsity Record Comparison
The San Francisco 49ers and our very own Woodside Varsity Football team both have an abysmal record of 0-8.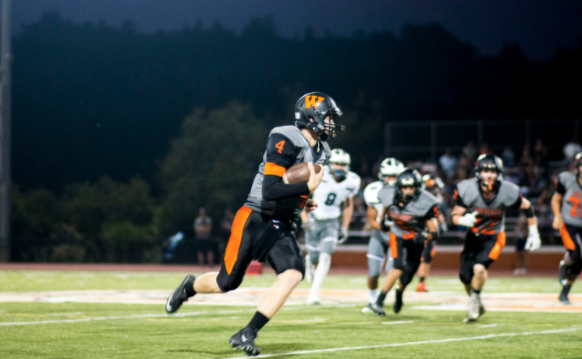 Some have dreamed of having a similar score to an actual NFL team, however this may not be the year to emulate the 49ers.
Recently, the San Francisco 49ers and the Woodside Varsity Football team have both suffered abysmal records of 0-8. Some are questioning if the teams are performing up to their potential this season.
"We seem to be having hidden talent with a lot of new players, but we just aren't performing well this year," stated junior, Trevor Cook who plays safety on the Woodside varsity football team.
Coincidentally, the 49ers have the same record. Unfortunately, they suffered a painful loss against the Cowboys with 40-10 last Sunday, which happened to be their worst loss since 2015 and their biggest defeat at home since 2009.
"They haven't been doing too well; even the Raiders are doing better than us!" stated 49ers fan, Lionel Garcia who often states the 49ers are better.
However, Coach Andrews, Woodside's varsity football coach, acknowledges the problems the team has been facing this past season.
" We're having a rough season.The reason why that is is a lot of the players this year are inexperienced, and we have less players this year as well," Coach Andrews stated .
Watching Woodside games games between Woodside and Sequoia is a popular pastime, but this year, gameday was discouraging to those who attended .

"Always go to the Woodside/Sequoia games,"  stated, senior Humberto Cruz who is a Packers fan.
However, students often skip the JV game and go watch the varsity team play, which team they usually think is more important. The Varsity team doing so poorly this season unfortunately leaves a disappointing representation of the school's team for those that who attend each game.
"The JV team is like the previews, the Varsity is like the actual movie," – stated senior Jon-Paul Zepeda, making a comparison between the importance of the two teams.
Students in their frustration are wondering how well or if they would participate again next year.
"I don't think I'll do it again next year since we did so bad," junior Isaiah Henderson said referring to the team's performance this season.