Breakfast  
The morning is the perfect time to leave when going to Santa Cruz to get there before the traffic. If you are in the mood to get some good breakfast, Zachary's Restaurant on Pacific Ave. is the way to go. It is a lively, popular place in downtown Santa Cruz. They are known for their great sourdough pancakes. It gets really busy in the morning so getting there when they open at 7:00 AM or calling ahead to order is a good idea. If you are in the mood for a good donut you should go to Ferrell's donuts. There are two locations in Santa Cruz, one on Ocean St. and one on Mission St.
Coffeeshops 
Like most places, there are a few Starbucks in Santa Cruz. But if you are in the mood for something a little better quality and more unique to Santa Cruz there are a series of great Coffee Shops there. Verve is a chain of really good quality coffee shops. There are a few I go too, one downtown on Pacific Ave. and one across from New Leaf Market on Fair Ave. They have really good mochas and normal coffee.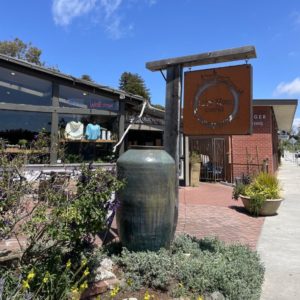 Also, their plain croissants and monkey bread are really good. Another really good Santa Cruz based coffee shop is 11th Hour Coffee. There is one on Ingalls St and Center St. The one downtown on Center st has a really cool vibe and it's right next door to an art gallery. Some other good ones I've been to are Cat & Cloud on Swift St, Windmill Cafe on East Cliff Drive, The Picnic Basket on Beach St and Lulu Carpenter's on Pacific Ave.  
The Boardwalk 
If there is one place in Santa Cruz that doesn't need an introduction, it's the Beach Boardwalk. When I go to Santa Cruz I usually either spend the day doing stuff downtown and going on walks or just go to the Boardwalk because it's definitely an all day activity. It's a great place to go with friends to hang out, have lunch and go on rides. You can also go to the beach/ocean which the boardwalk is right on top of or into the giant arcade. Some of my favorite rides are the Giant Dipper, Log Ride and The Fireball. Overall, the whole place has a really cool vibe and there is always stuff to do.  
Downtown 
Downtown Santa Cruz has lots to offer. Besides the food there are tons of shops to go too. One of my favorites is Atlantis Comics on Cedar St. It has a great selection of comics and graphic novels. It even appears in a scene in the 1987 movie "The Lost Boys" which was filmed in Santa Cruz and has various scenes on the Boardwalk.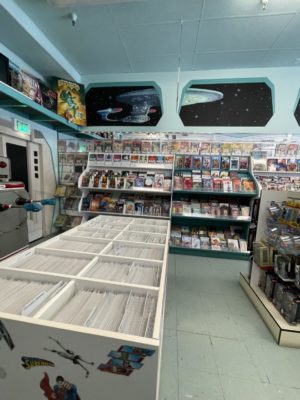 Right down the street is Penny Creamery, an artisan ice cream shop. They have really interesting seasonal flavors and have delicious homemade waffle cones. If you are a fan of skateboarding, longboarding or surfing you should check out Pacific Wave Surf Shop. Even if you are only into the clothes they have a really large selection of Santa Cruz shirts and hoodies among tons of other skate/surf brands. Aside from that there are a few O'Neill and Rip Curl Surf Shops in Santa Cruz. There is also a Patagonia outlet I always check out when I go there. It has a big selection of clothes along with surf gear due to the location.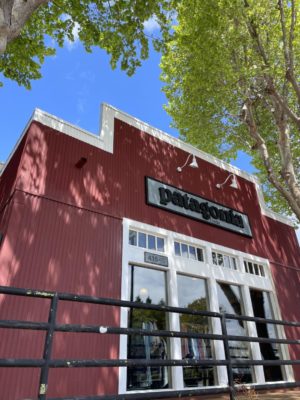 Lunch  
If you want to pick up some lunch before leaving, I recommend Hula's Hawaiian Grill. They are a Hawaiian restaurant that also has a location in Monterey. My favorite thing to get is Kalua pork and rice. There is also a good pizza place called Woodstock's Pizza right next to Trader Joes on Front St. Across the street from that is a food court with a Mexican restaurant, chicken sandwiches, another pizza place and more.  
Walks 
If you want some exercise after the food there are some really nice walks around Santa Cruz. Whether you go up to the Santa Cruz mountains to go on a walk in the woods. My favorite walk to go on in Santa Cruz is the trail along West Cliff Drive. It goes on for a while but you get a nice view of the ocean and there are lots of lookout spots, a lighthouse and paths that lead you down to the ocean. There is a quick walk along East Cliff Drive where there is a long rock that is a kind of lookout point that is right next to the boardwalk.