Overcoming Female Stereotypes on the Silver Screen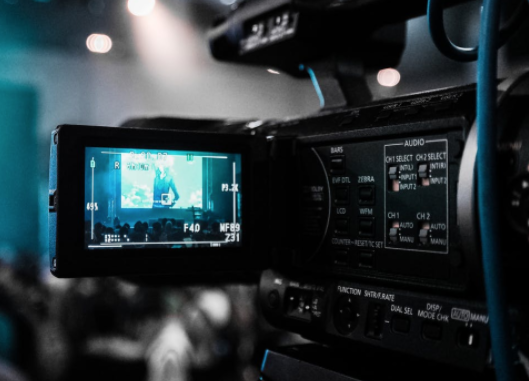 In the age of more liberty and options for women than ever before, I would like to think that we have a say in the stories the mainstream media tells.  Multifaceted, complex female characters are rare in Hollywood, as women's femininity and masculinity are overemphasized simply to create more "appealing" characters.  We are bound to inauthentic archetypes, most commonly the femme fatale or manic pixie dream girl, that not only objectify us, but also create unrealistic expectations in ourselves and others.  As a female, I have a responsibility to defy stereotypes for every woman on and off of the silver screen film.
Melissa Abad, a Talent Manager at Industrial Light and Magic (a division of Lucasfilm Productions), says in an interview on the issue, "…they [the film industry] have to be open to making stories that will reach a larger audience and not just a male dominated audience…[by] being a little more open minded to not just what's gonna get the best ticket sales and what everyone's used to, but exploring different stories."
Streaming services have caused a decline in moviegoers, leading the film industry to lose its sincerity in portraying female characters across all genres and MPAA ratings.  As a result of the industry's greed and perpetuation of these stereotypes, women and men alike are becoming blasé about the dangers of these representations.
Inaccurate depictions of female characters are destructive to the development of young girls and boys. In G-rated films, female characters appear less frequently than male ones, leading to a disproportionately male influence on young girls watching the movie. At an early age, the two main stereotypes dominating the silver screen, "traditional" and "hypersexual," are instilled as real-life roles for women.
Abad states, "In the movies that ILM typically does…there are some strong female characters, but typically they're pretty…the females in the film are more for set dressing; they don't have any real big role of interest in the film.  They are typically very pretty and very put together and very young."
The emphasis on female beauty rather than substance leads to women having unrealistic body shape expectations and beauty ideals for themselves, as well as causing men whosee these films to regard the stereotypes depicted as a standard.  Unlike men, females in movies are over five times more likely to be shown in sexually revealing clothing.  Additionally, they are almost three times as likely as males (10.6% vs. 3.4%) to be portrayed with a thin or hourglass figure. As a result, they are sexually objectified and expected to have an unrealistic body.
Abad adds, "When you go back to something like The Little Mermaid or Beauty and the Beast, the female stereotypes [are] of them just wanting love and not necessarily being ambitious about other things.  In Moana, she wasn't after love and her main objective was about leading for her people…she's trying to find her own destiny and a better life for her people which I found really strong and compelling."
When studying gender stereotypes, Dr. Stacy L. Smith and Crystal Allene Cook analyzed the goals and desires of female characters in 13 G-rated films.  The most prominent female stereotypes were passive protagonists solely seeking romantic love, leads being romantically redirected from their main objective, and protagonists with a love life that does not hinder her from achieving her non romantic aspiration.  The film industry should work to make the majority, if not all, of our female characters that of the latter stereotype.
Furthermore, t is apparent that the internal development of female characters is improving.  Female leads reached a record-high in 2016, as they constituted 29% of the leads in the top 100 films of last year– 7% more than in 2015.  Unfortunately, 2017 is currently only up by a mere 1%.  So how can we bridge the gender-lead gap and construct more realistic female characters?
According to an employment study by the Center for the Study of Women in Television and Film, women only made up 4% of directors, 11% of writers, 3% of cinematographers, 19% of producers, and 14% of editors in the top 100 grossing films of 2016.  By employing more females in the film industry, we can work to provide more accurate representations of female characters.  In addition, by researching and producing more female-empowering stories, which are just as abundant and interesting as those with male leads, we can have more female protagonists.  This also enables us to develop multifaceted and multidimensional female characters with ambitions beyond romance like real women
The concept of females is indefinable and vast because of the idiosyncrasy each one of us possesses.  Real women are effervescent and multidimensional and deserve to be portrayed for who we are, not who society wants us to be.