OAKLAND, CALIFORNIA — The Fox Theater glowed a striking sunflower yellow on Sunday, October 6 as Dodie took to the stage in front of hundreds of fans for her 2019 "Human" tour.
Known as "Dodie yellow," this English singer-songwriter's signature color has grown to be a symbol of hope and happiness among her fans. Starting off her performance with "Arms Unfolding" in a single black-and-white spotlight, Dodie's rather theatrical opening swiftly transitioned into the infectious beat of "Monster." Illuminated by both her stage's golden lights and the bright yellow outfits of her dedicated fans, the simplistic but radiant performance embodied self-love, joy, and freedom.
Dorothy "Dodie" Clark, who rose to fame around 2016, first grew popular on YouTube by posting original songs and covers. Since then, she has released three EPs, all debuting on the UK top charts: "Intertwined" (2016), "You" (2017), and "Human" (2019). Along with her ability to play a variety of instruments, Dodie is known for her sweet, timeless melodies and lyrics highlighting personal struggles and relationships.
"Who has a crush on someone?" Dodie asked her crowd before performing "If I'm Being Honest." Nearly everyone raised their hand. "Now, who acts like an idiot around said crush?"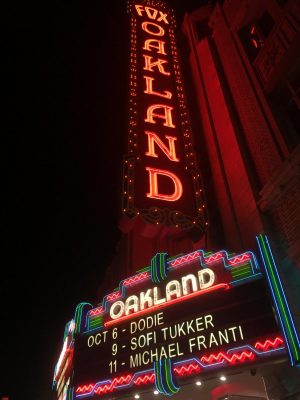 The crowd's laughter gradually dissipated into a soft chorus, the echoes of everyone's voices creating an enchanting atmosphere.
"If I'm Being Honest" smoothly transitioned into the lilting "6/10," a song expressing Dodie's struggle with self-confidence: "I feel like a six out of ten / I've gotta get up early tomorrow again / … / I know that you don't want me here."
Along with being praised for her openness about her mental health, Dodie is a well-known advocate for the LGBTQ+ community.
"This one is more hopeful," Dodie stated as she introduced "Secret For The Mad," a poignant track about her coming out as bisexual in 2016. "I wrote it through a dark time… This song is for anyone who is going through a very dark time, perhaps anyone who struggled to come out tonight… Please listen carefully to these words, because I wrote them for you."
Following "Secret For The Mad," the stage's lights changed from a deep yellow to a glittering rainbow gradient, prompting shouts of support from the crowd.
"I was going through some pretty extreme mental health issues, and 'Secret For The Mad' helped me get through a lot of those hard times," said Hailey Sanders, an attendee of Dodie's Oakland performance. "I hadn't found an artist who had spoken so openly about mental health in their music as well as online, so that's a huge reason why I'm a fan."
Want to hear more about what fans had to say about Dodie's music? Listen to an episode of The Paw'dcast here.
The rainbow gradient later flashed to an aesthetic pink and blue pattern, representative of the bisexual pride flag, at the repeated lines: "Am I allowed to look at her like that? / Could it be wrong, when she's just so nice to look at?"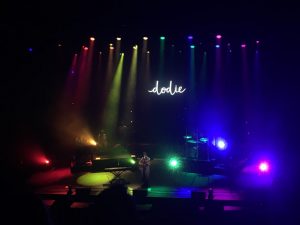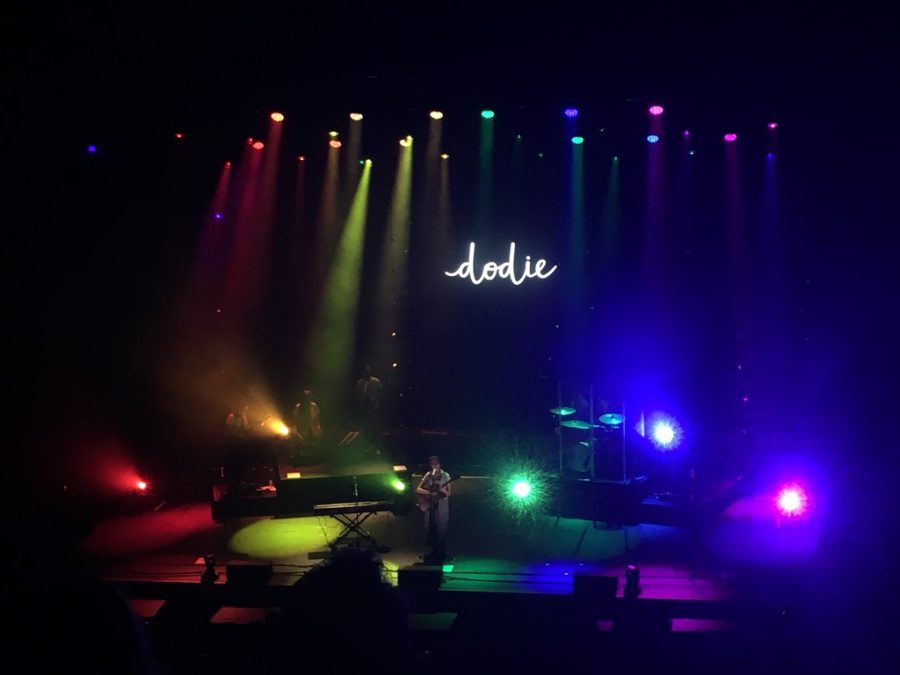 With soft and soothingly sorrowful undertones, Dodie's emotionally raw performance of "She" was somehow heartwarming and heartbreaking at the same time, beautifully conveying Dodie's struggle to accept her romantic feelings.
"[I wrote this] when I was just a young girl who did not know that she was bi," Dodie said, smiling as she was interrupted by audience cheers. "And I had no idea I would be singing it across the damn world… every time I sing it, the crowd just sings it back louder."
It was clear how comfortable Dodie felt on stage talking to her fans in an intimate setting. Unlike typical YouTubers, Dodie isn't someone with an over-the-top, outgoing personality — she's a friend, someone who would offer you their shoulder to cry on, someone you would want to be close to. She's comforting.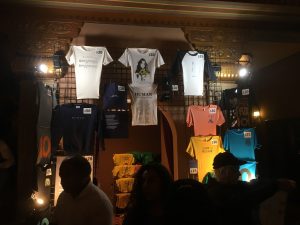 "Dodie, for me, is someone who's really inspired me through many different journeys in my life, whether [they] be emotional, physical, or mental," fan Laine Slabbinck stated. "Her music just brings a light to every situation I seem to be in."
To her fans, Dodie is a light in a time of darkness, hope in the face of sadness. At the end of her set, her sorrowful, heartfelt pieces quickly shifted into more exuberant songs as she finished with her lively hits "Absolutely Smitten," "Would You Be So Kind," and "In The Middle."
Her mesmerizing performance in Oakland is clear-cut proof of how she's an unbelievably refreshing artist — it's rare to find a performer as spirited and free on stage as Dodie, and her authenticity is radiant to say the least.