When I first heard Khalid was making a short film based on his new album, I was instantly intrigued. One night only. In theaters. A fan event.
Based on his sophomore album Free Spirit, his film— also titled Free Spirit —was shown in theaters two days before his official album release on April 5. The 95-minute long showing in theaters included Khalid's short film and an album listening. The story is written by Khalid and Emil Nava, a director who has previously worked with musical artists such as Selena Gomez, Post Malone, and Camila Cabello.
Here it goes!
I shot a short film for the album! ❤️
In theatres worldwide on April 3rd for ONE day only and includes an album listening!!!
Tickets/more info coming soon! Love u guys pic.twitter.com/KYMSZsOmVe

— Khalid (@thegreatkhalid) February 28, 2019
"I felt like videos are cool, but for me Free Spirit is so cinematic," Khalid expressed in an interview featured in Free Spirit. "[The album] sounds like a movie. Why not make it a movie?"
Khalid offered very little information about the film's plot, releasing only a vague but engaging trailer. He had successfully peaked my curiosity. I was a fan of his debut album American Teen, which he wrote when he was 17. Although Khalid is now 21, he has been anything but absent from the top charts, collaborating with mainstream artists like Billie Eilish, Normani, Halsey, Martin Garrix, and Shawn Mendes over the past few years.
I immediately texted my friend, and we bought tickets to see the film on April 3 over Spring Break.
We entered the theater at 7:00 pm, surprised to see less than 30 people in seats with popcorn and drinks. That was the first indication where I realized my expectations were set a tad too high.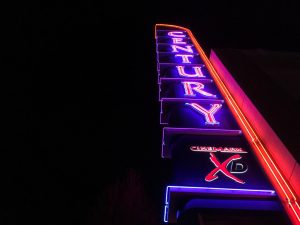 After a variety of typical advertisements and reminders to turn off cellphones, the lights finally dimmed. Khalid appeared on the screen, a wide smile on his face, introducing Free Spirit and thanking his fans for attending. The people around me cheered quietly or whispered to their friend, clearly thrilled to see one of their favorite musical artists on the big screen.
The film Free Spirit* describes the journey of an independent, fearless woman, a man who desperately wanted to be loved, and a man who couldn't learn to love himself. The story begins with several high school friends who decide to take a spontaneous road trip, hoping to escape the lulling boredom of their hometown.
Individual interviews with an old-fashioned, home video style interrupt the film for additional characterization, sharing brief snippets of each character's personality. As a large number of scenes are simply dancing, laughing, arguing, or smoking in a vibrantly painted van or a musty motel room, the interviews provide a necessary, direct insight into the characters.
High on a little more than life, the teenagers find themselves temporarily satisfied, but conflicts naturally rise among the group, leading to a classic love triangle taking a tragic turn. Everything gradually builds up to a dramatic plot twist at the end of the film, a suddenly swift sequence of events that starkly contrasts the overall slow, dreamy mood.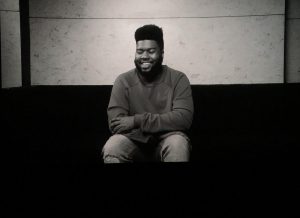 Even as a short film, Free Spirit alone lacks the thorough development necessary for a cinematic success. Outstanding characterization and an ending shock factor are not sufficient to carry the plot, and despite savvy foreshadowing and a charming aesthetic, the overall story felt too rudimentary. It felt like an extended version of a music video, which was unusual to see unravel on the big screen.
However, it's important to remember that Khalid is a musical artist, and the film was created specifically to follow the flow of his album. The film begins with a dreamlike, joyous mood, while it closes with a powerfully somber outlook, precisely reflecting the tone shift of the album. By these standards, the film is certainly satisfactory.
Following the short film, Khalid appeared on screen once again to thank his fans and introduce the album listening. He gladly remarked on each of the 17 tracks before it played, describing what every song meant to him, what his thought process had been.
Every song was accompanied by a unique, vivid visual, ranging from lyric videos to photograph collections to hypnotic artwork, along with the already-released music videos for his popular singles "Better" and "Talk." In between tracks, we also viewed the film's behind the scenes, such as the painting of the van featured in the film, the photo shoot behind the album cover, and the complexities of the most dramatic scenes. Along with the behind the scenes, we watched Khalid and Nava discussing the film, the album, the actors, and how everything eventually came together.
"It was challenging," Khalid admitted, regarding how he created Free Spirit. "Starting this album, everyone's telling you what they want you to do. It takes a lot to tell yourself what you want to do."
Even though his short film lacked in some areas, what I especially loved about the film was how it smoothly incorporated Khalid's music. When I listened to the album after the film, each song naturally invigorated the memory of a specific scene. Through this, I found myself able to connect Khalid's music with what he had personally visualized when writing the album, whether that be the face of a character, a color, a location.
It's not simply a film, or an album, or a fun event to hang out with friends at. What Khalid gave his fans was an experience. By distinctively uniting his music with cinema, Khalid created an adventure for his fans— almost a miniature concert, a preview of his next era, an insight into his creative process. I won't lie: I felt special hearing his album two days before its release. I felt closer to his music by watching and listening to Free Spirit at the same time.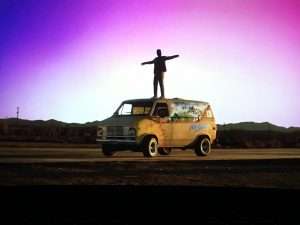 Everything altogether— the short film, the interviews, the behind the scenes, the personal commentary, the songs —made Free Spirit feel less like something that you would casually search up on Spotify and listen to while finishing homework. It formed a personal connection with the fan and the artist, which I think is what ultimately every artist aims for.
"It's a step of something different," Khalid stated, smiling. "Hopefully I get to do more things like this, because I really, really enjoyed the short film, and hopefully you do too."
*As Khalid has yet to announce if the film will be available on any platforms, I will not detail the plot in case he releases it as a later time.