@ninartista: Sharing A Passion With The World
Hang on for a minute...we're trying to find some more stories you might like.
Woodside senior Nina Pagano created an Instagram account to post her art on, and within a week she had been noticed by Adwoa Aboah, a model who recently graced the cover of British Vogue. 
Nina made the art account about two months ago, and since then she has been posting the projects she's working on.
"I decided to make an art account so that I could share all of my art in one collective space to people who appreciate it," says Pagano.
Nina is well-known on campus for her art, winning "The Next Picasso" in the class of 2018's senior polls.
Nina's friend, Senior Amanda Goss, says, "It is amazing how [Nina] can translate her feelings into art. Its a talent not many have."
Nina has many different pieces she is working on, including a surfboard she painted for her brother's house, the pen drawings, which got her noticed by Aboah, some work in multimedia with sewing, and a new design called "Train Wreck Barbie" which she eventually wants to make into a sticker.
Senior Morgan Gawle comments, "Nina has always been so great at art and seeing how her style has developed has been super interesting."
Goss adds,"It has always been her passion [to do art]."
Pagano made an art account so she could build her audience and find new interest for her art. She says she saw that other artists "progressed greatly" through their online presence and she wanted to "get feedback" on what she has been working on.
Nina had been posting on her account for one week when her recognition from Aboah occured. Pagano recalls, "I posted an abstract portrait of [her]… she saw my post and I was recognized for it with a positive comment [Aboah wrote on the post]."
Pagano describes model Adwoa Aboah as "a famous model and upcoming feminist/activist."
The experience gave the account more followers and interest on the platform, but for Pagano, it was more than that.
She says, "[Aboah] is my favorite celebrity so I was very shocked to be noticed by her… it made me feel so satisfied with my art. Since then, it has pushed me to continue to make the best work I can and come up with more new ideas."
Goss adds, "I love that Nina made an art Instagram. It is an outlet [for her] to share her amazing work and inspire others."

(Visited 49 times, 1 visits today)
About the Writer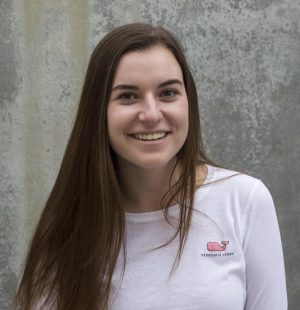 Grace Newby, Staff Writer
This is Grace Newby's first year in journalism. She is working on the Health and Lifestyle beat as a reporter and is also editor-in-chief of the school...