Tacros and Tea
The Ferry Building's Newest Bakery
Hang on for a minute...we're trying to find some more stories you might like.
The newest addition to the Ferry Building, Vive La Tarte, is a bakery specializing in breakfast foods, the Tacro in particular.
Although the company's original location is on Howard Street between 6th and 7th, they established a second business in the Ferry Building less than a month ago in order to reach more tourists.
"They wanted to have another location that offered a little something different," explains Alan De Villieres, a recently-hired barista at the bakery.  "We don't do the Tacro at the other location."
The bakery also sells various pastries, tarts, and beverages, but its specialty is the Tacro, a cross between a croissant and a taco.
"[The Tacro] is actually very tasty, but I don't know if it's worth the twelve dollars," comments Dalia Shapiro, a first-time customer at Vive La Tarte.
Besides skepticism towards the food, the bakery still faces anonymity and business is relatively uneventful.
"I get to see a lot of people, a lot of tourists, and it's slow," De Villieres recounts.  "I get to talk to people, I have socializing time, [and] I can take my time and relax."
Despite De Villieres's satisfaction with his job and Vive La Tarte's innovative style of food, the bakery may need to focus on lowering prices and improving marketing if it hopes to succeed.

(Visited 43 times, 1 visits today)
About the Writers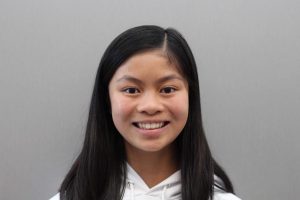 Emma Chiu, Copy Editor
Emma Chiu is a second-year journalism student and the Copy Editor of the Woodside Paw Print. As the former Local News Editor, she enjoys covering local...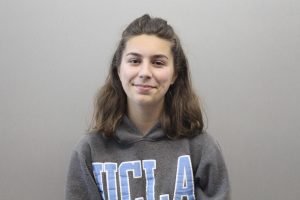 Chloe Postlewaite, Design Editor/Arts & Entertainment Editor
Chloe Postlewaite is the Design Editor, Arts & Entertainment Editor, and a second-year journalism student. She has had a lot of fun with journalism...