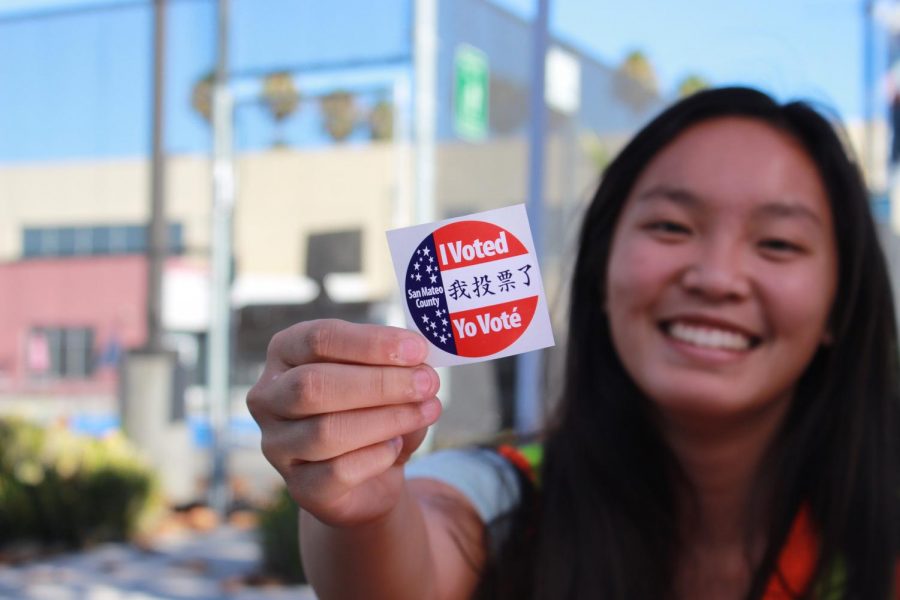 East Palo Alto Leans Left in Midterms
Residents of East Palo Alto share their political views
"If I vote this time, is [President Trump] really going to go away?" Renita Bhartu joked as she headed towards the polls. She is one of hundreds of East Palo Alto residents who showed up at the city's Young Men's Christian Association (YMCA) last Tuesday, November 6, to cast a ballot in the midterm elections.
Alongside the rest of California, the polls at the East Palo Alto YMCA opened at 7:00 a.m. and closed at 8:00 p.m. A number of high school student volunteers manned the ballot boxes; following confidentiality procedures, they were kept unaware of the individual votes.
"We don't know any of the political leanings because all of the ballots are sealed in an envelope and then deposited into the box," Ryan Perkins, a student volunteer at the polls and a senior at Carlmont High School, described.
Despite the secrecy of the ballots, though, many voters were open about their political views. Kiyana and Justin Turner, who both identify as Democrats, voted based on personal connections.
"We have a good friend running for City Council, Regina Wallace-Jones, so we're going to vote for her," Kiyana Turner explained. "We also have a good friend running for Ravenswood School Board, Tamara Sobomehin."
"
Personally, I'm Democratic since I come from immigrant parents."
— Stacey Sacor
Skye Talavera, an Independent voter, selected candidates based on personal characteristics rather than political party.
"I judge whether or not the candidate has experience in government and as a public servant, if they present a reasonable argument, and if what they believe in is socially-minded and for the good of others in the country," Talavera reasoned.
College student Diana Hamidi has similar views but identifies as a Democrat due to what she sees as a two-party duopoly.
"I would put myself as Independent but it seems like being Independent here in California doesn't get you far," Hamidi stated. "My ideas align more with the Democratic Party than with the Republican Party, so I vote Democratic."
As voters of minority races tend to be more liberal, it is unsurprising that the citizens of East Palo Alto, 92.39 percent of whom are minorities, lean Democratic.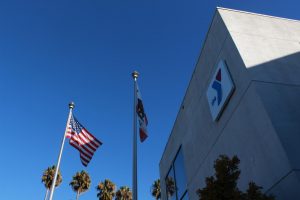 "Personally, I'm Democratic since I come from immigrant parents, and I feel like there's a lot of Democratic politicians in favor of passing more laws to help immigrants," voter Stacey Sacor commented.
East Palo Alto also has a low average income in comparison to surrounding cities; according to the United States Census Bureau, the city's median annual income is $55,170, a figure slightly below the national average. Carlos Romero, an electioneer distributing handbills in support of a measure to construct affordable housing, believes this economic status also plays a role in the city's political views.
"East Palo Alto has been a low-income community of color and a working-class community," Romero noted. "So, I think it tends to be much more progressive and open to trying to help people make it in a booming economy that doesn't always share its benefits with low-income folks."