Sea animals, pirates, surfers, and lifeguards decorated school walls as Woodside celebrated Homecoming week with the theme, Welcome to Atlantis. 
To create school spirit leading up to the Homecoming football game and dance, the leadership team prepared fun quad activities, various dress-up days, and a rally with class skits. As under the sea-themed posters were hung around campus, the leadership team ensured a spirited sense of community for all students.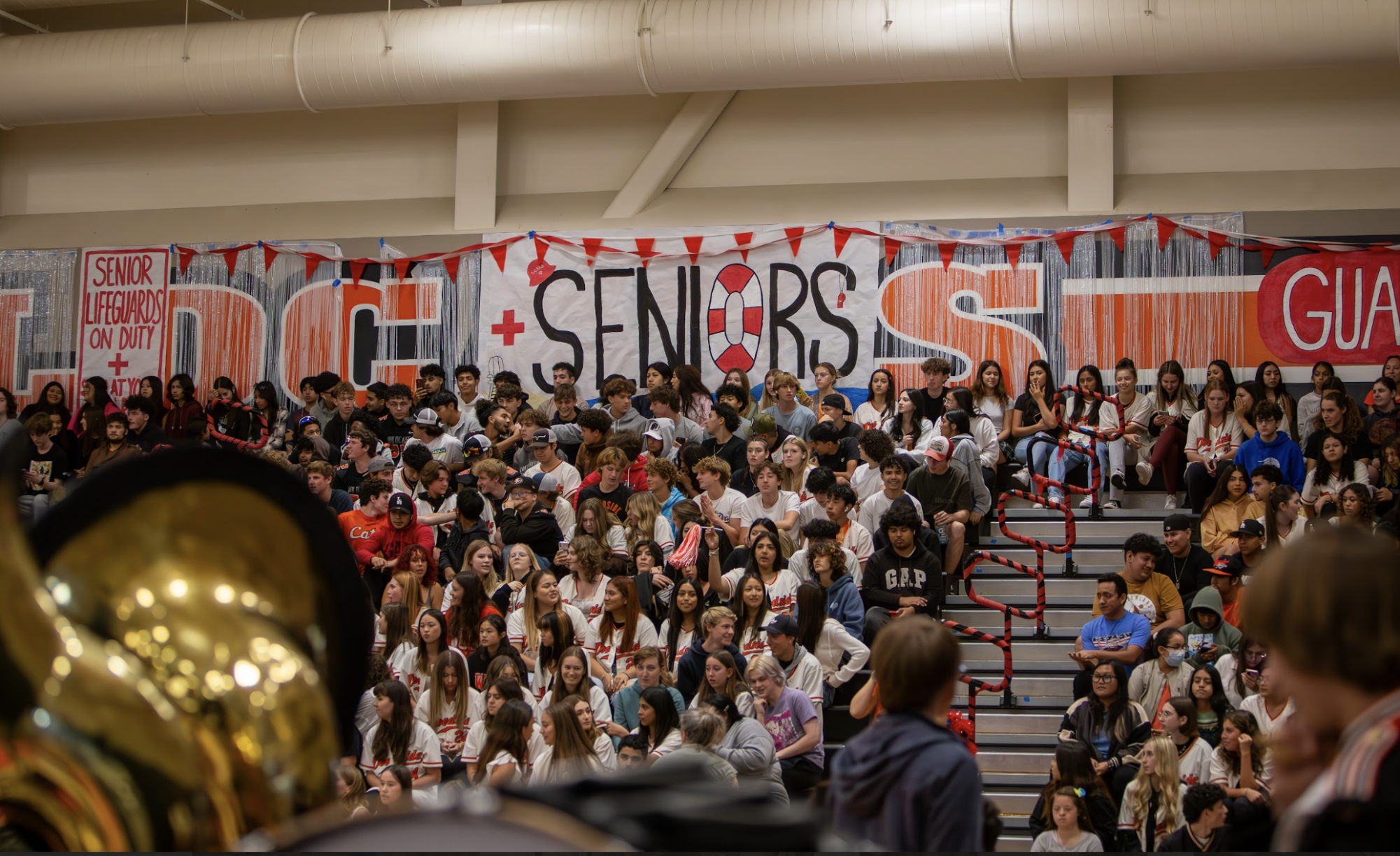 "[The Homecoming activities are meant] to promote some fun and excitement for people and to create spirit for the community," junior Rebecca Nueckel said. 
Nueckel led the quad activities at lunch that were inspired by the class themes: sea animals for freshmen, pirates for sophomores, surfers for juniors, and lifeguards for seniors. The activities included making sea animal slime, participating in a treasure hunt, decorating mini surfboards, and playing with kinetic sand. Many students noticed increased participation in the activities, especially in the younger grades. 
"I feel like a lot of the younger grades seem to be participating in Homecoming this year, compared to last year," sophomore Cali Chouli said. "But for just overall spirit, a lot of upperclassmen seem to be more engaged."
In planning the spirit days and class themes, leadership students took into consideration how easily students could dress as these ideas in hopes of increasing community involvement. 
"We picked surfers [for the junior class theme] because we've done beach-themed spirit days in the past and that's easy," junior Lily Gustafson said. "People can just throw on a Hawaiian shirt, [which] we thought would be fun and everyone [could] participate in." 
As junior class president and lead of the Homecoming dance committee, Gustafson worked on planning the dance, deciding ticket prices, and advertising for the event. 
"I am in charge of the four different things for Homecoming, which includes the Homecoming shirts, Homecoming flag, Homecoming skit, and Homecoming gym decorations, so it's a very busy time and there's a lot of planning and communication to be done," Gustafson said.
Students appreciated the work of the leadership team as they contributed to the Homecoming festivities with their best interpretations of the spirit days. 
"I love the spirit days," freshman Miles Moore said. "I think they're really fun and a good opportunity to show your support for our school."