Five ways to volunteer this summer
It's the end of the school year, and as the entire summer lies ahead, volunteering is a great way to make a positive difference in your community and get those volunteering hours in. 
Whether it be for a college resume, scholarship application, or love for volunteering and helping others, community service is a valuable activity that can make a positive difference. The Octagon Club at Woodside gives students the opportunity to participate in many different types of community service activities such as beach clean-ups, weed plucking, or even building play structures in local parks.
"Community service is important because it teaches the value of giving back," Octagon Club co-president Kayla Tsui said. "It also encourages you to have a good work ethic because you're balancing your volunteer work with school, sports, and your other extracurriculars."
Finding ways to get community service hours don't have to be a hassle. Listed below are five fun, engaging activities that can allow you to get community service hours over the summer. 
Surfriders Foundation
Surfriders is a volunteer program that revolves around saving the ocean and cleaning up trash along the coast. The Surfriders Foundation does not involve actual surfing but instead encourages plastic reduction, ocean protection, beach access, climate awareness, and keeping water clean. They hold beach cleanups/volunteer events in Northern and Southern California along the coast year-round. 
The Surfriders Foundation has various chapters around the entire state of California and schools in the Bay Area including Woodside, Menlo-Atherton High School, Carlmont, and Palo Alto High School all have Surfriders clubs because they offer such great opportunities for community service.
Working with the Surfriders Foundation can also grant opportunities to meet successful marine activists and others who care about keeping the ocean clean and safe. Contact Ms. Dice, the Surfriders club advisor, for more information, or go to E-12 on A-day Thursdays.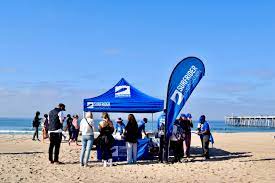 Grassroots Ecology
Youth Stewards is a program provided by Grassroots Ecology in which students help weed plants, pick up trash and explore nature all for community service and volunteer credits. Being a part of the youth group means working with other students in high school who are interested in the environment and fighting for environmental justice. This summer, the grassroots ecology program includes a 3-hour commitment per week; there is limited space in the program but all are encouraged to apply.
Grassroots ecology hones in on community service through an environmental lens; holding events like plucking weeds and invasive species from neighboring gardens and wildlife reserves and holding trash-clean days in which students collect trash for a couple of hours in order to earn volunteer credits.
AP Environmental Science students are required to obtain a certain number of volunteer credits per semester. Students like Octagon Club treasurer Kaitlyn Jones have earned class credits, as well as boosted her college resume through volunteering via the GrassRoots Ecology program. 
"I really like [Grassroots Ecology] because a lot of their events are surrounded by nature and help improve our environment," Octagon treasurer Kaitlyn Jones said. "I would recommend students to join and participate because you learn a lot about our environment from doing it; the people running it are really nice and knowledgeable, and overall it's just a really cool organization."
Habitat for Humanity
Habitat for Humanity is a program in which students or young adults can work with people in construction and work to build gardens, small home repairs, park repairs/structures, etc. It is a super hands-on way to get involved in the community and outdoors.
Whether it be restoring an old park or contributing to building a family home, Habitat for Humanity offers an extremely rewarding opportunity to help those in need while also getting those hours in. 
Youth teen advisory board
The Redwood City parks recreation and community services center is home to the Youth Teen Advisory Board. The Youth Teen Advisory Board is an organization in which teens are given the opportunity to help out their community by speaking up about issues that concern teens today and fostering a positive relationship between student changemakers and adult policymakers. 
"The Redwood City Youth Advisory Board is a group of teens from a bunch of different high schools in the Sequoia Union High School District," Youth Advisory Board member Lorenzo Pepe said. "On a day-to-day basis, students who volunteer help provide and foster a safe space for teenagers through tutoring programs."
The advisory board acts as a group of students who want to make a change in their community through direct communication with district members and town officials. 
"As a member of the teen advisory board, we helped provide feedback to the advisory board of Redwood City and let them know how specific amounts of money should be spent to better the community, a lot of stuff like that," Pepe said. "It's a really great way to have a positive influence [on] your community"
Golden Gate Parks
There is historic garden preservation, park preservation, and general volunteer work like picking up trash or helping improve the community in Golden Gate Park. Golden Gate National Parks Conservancy program allows students and adults to help keep the historic site clean and plentiful. There are various opportunities to help out whether it be lending a hand to the habitat restoration team, preserving plants in the Presidio Nursery, or helping to restore gardens at Alcatraz. This unique, engaging volunteer program specific to the Bay Area is a unique way to get involved with your community and explore San Francisco.
If none of the organizations above seem appealing, visit the Octagon Club on Mondays in the open space near the G-Wing to engage with your community and earn volunteering hours.
"The club sometimes has guest speakers presenting community service opportunities; it promotes one happening around school that we may not know about, and people contact the club if they are in need of volunteers as well," Jones said. "Octagon makes the whole process of community service so easy as we help with forms, information, and more."