Seniors next steps after high school
Many seniors plan on taking different paths after graduation that they feel are best for them. Some seniors will attend a community college, the military, a 4-year college, take a gap year, or not attend college. 
While away from home, seniors will learn to be independent as they start the next chapter of their lives. According to Jessica Bryant from Best Colleges, 53% of students are optimistic about their future after high school, a third of students (33%) neither agree nor disagree that they are optimistic about their future, and 14% are not optimistic. 
One challenge for many seniors will be moving to a new part of the state or country.
"I'm a bit nervous," senior and UCLA freshman next year Max Bohannan said. "I've lived in Redwood City my whole life, so leaving the suburbs to live in highly urban LA is a major change. However, I did notice that there are tons of similar Bay Area kids that go to or are going to UCLA, so I'll be able to share the experience with others."
Senior Frida Alcoser, who will be an operations specialist, is happy about learning how military troops do the training. 
"I'm excited to see how [military troops] get through the training because I don't know how to do what I do best right," Alcoser said. "I know how to make ways for me to catch up with everything but I'm very excited to hear about how they go and do [what they do in the military]." 
Senior Ace Spencer said she is still undecided about what she wants to do in the future.
"I am going to [a] community college after Woodside and I don't know where yet but I am sure I will know when a college feels right," Spencer said. 
Senior Ella Aspinall feels not too worried about moving to a new city. 
"I'm moving to Berkeley, so I'm not too worried about being far from home, but I definitely need to be more cognizant of my surroundings walking around a city environment," Aspinall said. "I'm majoring in Political Economy. I'm [also] hoping to gain research opportunities at such an incredible research university."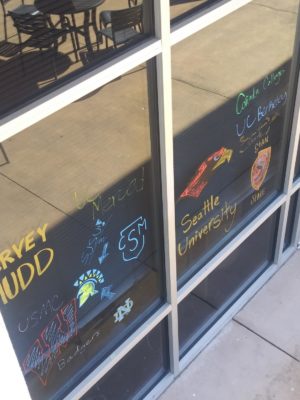 Senior Arielle Lyon is both excited and nervous about doing a gap year. 
"I'm both nervous and excited," Lyon said. "I'm worried I'm not going to be able to do all the things I want to do. And I'm worried my current college/career plan is going to get interrupted or knocked off track."
Senior Sophia Riccardi is excited to learn about agriculture and life science at Iowa State.
"I am really excited about moving to a new state!" Riccardi said. "It will be a unique experience, and I will be able to explore new things. I am hoping to learn more about agriculture at Iowa State through the education and the community around [me]." 
Alcoser is thrilled to move forward after leaving the military. 
"[I'm] looking forward to going to college [after the military and] being able to buy a place on my own, [and starting to become] an adult [too]," Alcoser said. 
UC Berkeley offers different research opportunities to every student, from research programs to museums and collections. Aspinall is excited about living at UC Berkeley. 
"I'm most excited about the bountiful academic opportunities, classes from Nobel laureates, the school spirit of Cal football games, and starting school there with some of my close friends," Aspinall said. "I'm definitely looking forward to joining clubs and connecting with the Filipino community at Cal."
While Lyon has a gap year, she hopes to gain work experience. 
"In my gap year, I'm hoping to gain more work experience and learn more about my desired career, which is being a veterinarian," Lyon said. 
Another challenge that seniors will have to adjust to next year is the size of the universities and class sizes. 
"I'll definitely miss having readily available academic support from teachers since class sizes are so much larger in college," Bohannan said.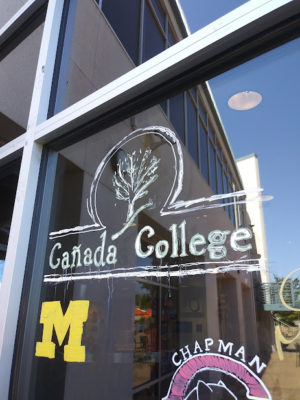 Spencer will be missing Woodside and the friends she has made.
"I am going to miss the incredible staff at Woodside and the fun classes with my friends. I am both nervous and excited for next year," Spencer said. 
Seniors who will attend colleges away from home will need to get used to living in dormitories.
"I'm most apprehensive about dorm life,"  Bohannan said. "I'm used to having a lot of room to myself, so that will certainly be challenging." 
Although seniors are leaving Woodside, many are excited to begin new adventures next year. 
"I'm excited to start a new chapter in my life," Lyon said. "I'm excited to meet new people, have new experiences, and learn new things."