Seniors stress in the month of March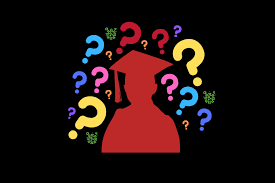 March is a month of great stress for many seniors as they anxiously await college decisions from their top schools. 
Many schools have released information revealing that they have received record-breaking numbers of applicants for the fall of 2022. The University of California (UC) schools received 249,855 applicants, the highest number of applications in all their 154 years of application reviews. UC schools are not the only ones that received record-breaking application numbers, making this particular admission decision season especially stressful for seniors. 
"Almost all the colleges' deadlines to release decisions is by April 1, so everything basically comes out this month," senior Mia Gosling said. "There is a lot of uncertainty for the month until all the decisions come out." 
Since students are required to accept or deny admissions by May 1 for most schools, they have very little time to visit schools and make one of the most important decisions of their lives so far. 
"I haven't visited a lot of the colleges I applied to yet, mostly because I don't know if I am going to get in," Gosling said. "So, only having that one month to be able to visit [schools] is a lot of added stress, especially if you are getting into schools across the country."
For students struggling with the stress associated with the uncertainty of college decisions, the college and career center located in D-9 on campus has college counselors that could help alleviate some of that stress. This resource may be particularly helpful for students who have been accepted to more than one school and are now faced with an incredibly difficult decision of where to go.