2022-2023 BOSA Election Results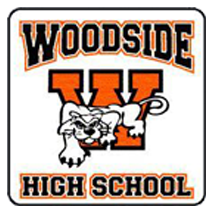 After an exciting journey of strong candidates and lots of useful campaigning strategies, Woodside's Board of Student Affairs (BOSA) election results are now out.
Even though this year's candidates worked very hard to earn people's votes, only four leaders can win. The positions people voted for are President, Vice President, Secretary, and Treasurer. The election took place on March 16 from 7a.m. to 11p.m. After all the hardships and competitive campaigning, this year's next BOSA leaders for the 2022-2023 school year are:
President: Lorenzo Pepe
Vice President: Benny Bogyo
Secretary: Josephine Meade
Treasurer: Kaitlyn Jones
This year's election ran smoothly and there were fewer voting issues for students than in previous years. Overall, the election had over 600 voters and the voter turnout was about 40%.
"I felt [the campaign was] very interesting and went well," Leslie With, the activities director and Leadership teacher said. "I think it was a huge turnout, we had a lot of people vote compared to previous years of voting."
Given this election was the first to be in-person after two years of online elections, the campaign process was different and tougher for candidates.
"This year was definitely competitive and I think having the competition actually is what also helped it have more people vote," With said.
This year, social media was a big factor that immensely helped people's campaigns.
"I think a lot of students were creative in doing their own social media campaigning," With said.
With the new team of leaders come new visions, and new aspects that come to mind when they speak about change.
"BOSA has their own vision, they have ideas of what they want to do, and I always look forward to see what they do," With said.