How Online Instruction Impacted Freshmen and Seniors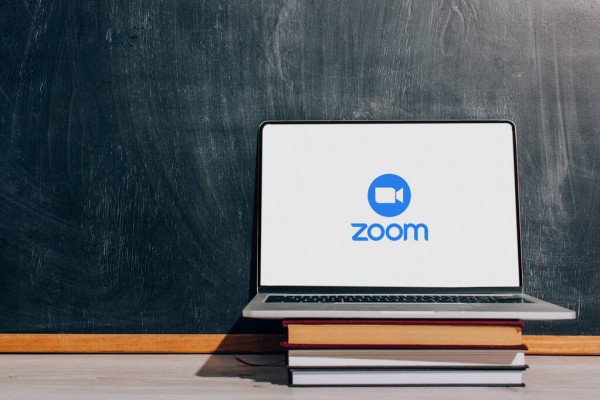 Because of the Covid-19 pandemic, many students across the nation transitioned to completely online instruction from March 2020 to this April. Zoom became our new way of life. Our bedrooms became our classrooms. Our teachers became moving pictures on a screen. School was an entirely new experience. For those entering high school, they were robbed of the opportunity of truly being freshmen. They did not get to experience the feeling of being awestruck by the seniors walking down the hallways. They did not get to build strong relationships with their teachers, and they did not get to meet new people and make new friends. Then, there are the seniors. The ones who got robbed of a prom, senior night, and so much more. They, too, were unable to build connections with new teachers and fellow students. 
We spoke to several seniors and freshmen to truly understand the impacts online learning had on their overall high school experience. Woodside High School freshman Brady Payne shares how online instruction affected his freshman year. 
"I mean, I think it subtracted from my social skills a little bit, having limited human interaction. Especially for the first year of high school because that's when you meet all your teachers and make all your friends, and you learn the layout of the school."
Because social interactions are a vital aspect of the high school experience, being online greatly impacted students' mental health, making them feel isolated and lonely. Chris Dodge, a senior at Woodside High School, explains how online instruction affected his mental health and expresses how being able to have a traditional high school experience for his first three years of high school benefited him during online instruction for his senior year. 
"My mental health kind of took a hit just because it felt like I was so distant, and it felt like I wasn't really a part of anything anymore. However, thank God I'm a senior, and I have sort of an established sense of community that I worked so hard for in my early years of high school."
That distant and lonely feeling Dodge mentions was also felt by freshmen, who have yet to establish a sense of community at their high school. Woodside freshman Luke Heald felt as though he was being held back from moving forward both socially and academically. 
"It made it really difficult for me to make friends and meet new people at this school, so along the whole year I've kind of just felt stuck in the past, I guess, because I couldn't make any strides forward really in my social life/academic life, and it took a toll on me." 
As high school students, we look forward to many aspects of our overall high school experience, senior year being one of those experiences. Because of this, we develop expectations of how our senior year will be. For seniors this year, they unfortunately did not get the senior year they had been expecting or hoping for. Woodside High School senior Paige Patton explains how her senior year did not live up to her expectations.
"Very different than what I was expecting. Much less social, and honestly it was a little bit disappointing not being able to do just what other seniors got to do. It was more the smaller things that kind of took a toll, like not being able to say the senior chant at a rally, not having a prom, not having the last homecoming, not having a homecoming week. It was definitely really hard, and it was things that I was expecting to be able to do my senior year. I feel like I made the most out of it, but I'd be lying if I said I wish I didn't get a little bit more. I am very thankful that we got a senior sunrise, we're getting a senior sunset, we're getting a graduation, but honestly, it is a bummer. But nothing that the school could do, nothing that we could do to change the situation, just kind of a bummer that we didn't get to have the senior year that we had dreamed of for our whole lives." 
While Dodge was disappointed as well, he shares an optimistic perspective when it comes to all the things he missed out on as a senior this year. 
"In no way has this year been what I expected. I feel like the traditional homecoming week, Friday-night football game, senior nights, all those things, even Prom, has been taken away from us. But it's understandable why, obviously, but it really sucks, I think. It's very unfortunate that it had to happen and it's sort of been… I don't know. Although it has been so rough, as far as what I had normally expected it to be, I think that it is very different, and it'll be a very different story that I'll be able to tell my kids one day."
That's a lot of missed opportunities for seniors. Luckily, freshmen like Heald remain optimistic about having some quote-unquote "normal" high school years. 
"Honestly, my expectations are to probably have a pretty solid group of friends with great chemistry and lots of good experiences and memories." 
Staying on a positive note, freshman Diya Mittal reveals how, despite missing out on a lot this year, she has plans to make up for all the lost time and missed opportunities. 
"I guess I'll try and do everything that I can, everything that interests me, and try and get out of my comfort zone. I think it made me realize that we have a lot of opportunities at Woodside, and we don't realize that—you can't participate in them—so I'm definitely going to try and try out for all the sports and join all the clubs and try and make up for all the lost time." 
It's hard to determine who had it worse: the freshmen, who did not get the opportunity to find their place in the school, make new friends, or build relationships with teachers, or the seniors, who missed out on screaming the senior chant at rallies, running around the school in their senior jerseys, or attending their final homecoming dance. We also find it necessary to acknowledge how hard of a year it has been for sophomores and juniors as well. Luckily, sophomores had their freshman year, and juniors will hopefully have their senior year. As we come out of this long-winded pandemic, we look forward to slowly and safely returning back to normal practices, including returning back to fully in-person learning. For the Woodside Paw Print, this is Emma Montalbano and Barbara Stephens.