Online Schooling – Is It Working?
Many schools have had to switch to online schooling and online platforms this year due to the coronavirus – what are the student's views on this?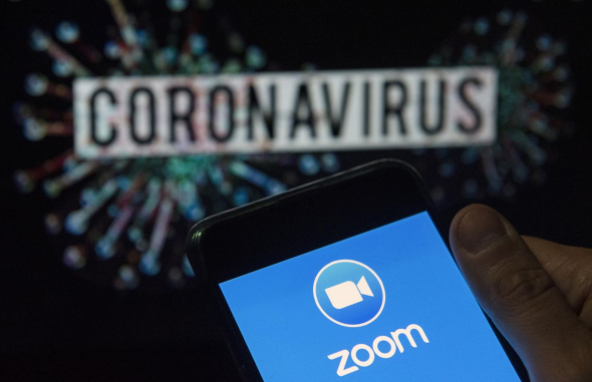 Schools have had to change with the coronavirus still affecting the nation. For the past four weeks, online schooling has become the new normal for students of all ages or 4-6 weeks and elementary through college students.
Most schools in the Bay Area have changed their schedules to a strictly online learning environment to ensure their students' safety. Online resources such as Zoom, Canvas, etc. have come into widespread use, despite many being unheard of before. How are these new implementations affecting students and teachers, and is this changing the amount of work expected?
Natalia Kulasooriya, a freshman at Woodside Priory, uses the online assignment program Blackbaud, comments about how she felt at the beginning of the school year. 
"I had an advantage because I already knew people from my school but… I was stressed out about… meeting my teachers, just because since it's all online we can't really socialize, but workload wise it was fine,"
As well as having trouble socializing in online school and getting to know teachers, some students felt that they were receiving much more homework than usual. Madeleine Allison, a junior at Woodside High School, felt this way. 
"At the beginning, it was very stressful because the teachers were assigning a lot of work," Allison said, '…A lot of teachers put assignments in modules [referring to Canvas], and I wasn't used to looking under modules. I think other people weren't [used to it] either, so we missed a couple [of] assignments because of that, at least I did."
Despite many of the more difficult parts of online schooling, when each of these students was asked the same question, "If you could go back to in-school learning tomorrow, would you?" they said no.
Andrew Single recently graduated from Woodside High School and now attends the University of Colorado Boulder. He has what seems to be a universal view of online school.
"I like it because I get to wake up 5 minutes before class," Single said.