Even on rainy days, the Smithsonian's National Zoo and Conservation Biology Institute in Washington D.C. provides educational insight for everyone from youth to adults.
Founded in 1889 and offering free admission, the zoo features over 2,700 animals and more than 390 species from Asia, Africa, and the Amazon. A member of the Association of Zoos and Aquariums, the conservation institute conducts on-site research in over 25 countries around the world.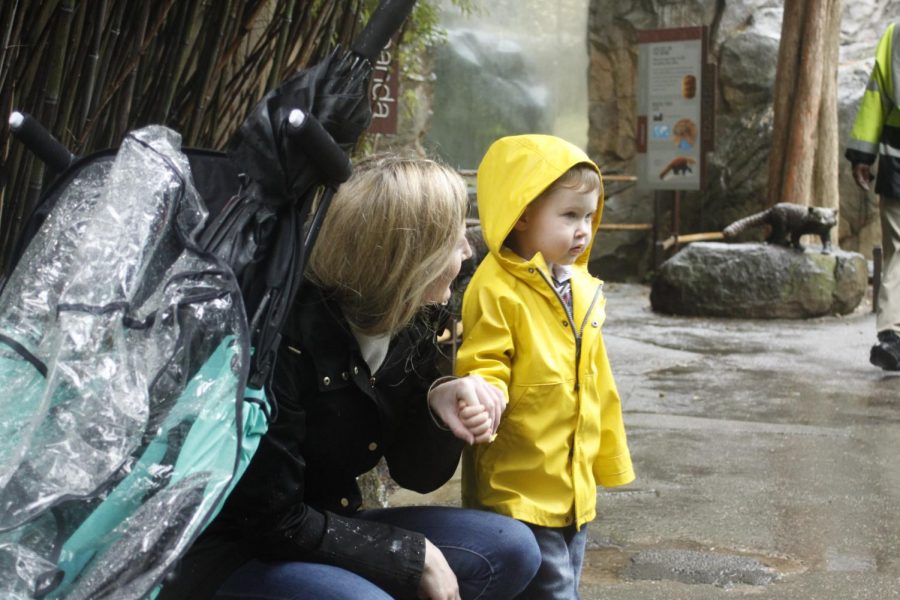 Millions of visitors gravitate to the Smithsonian's National Zoo for the renowned David M. Rubenstein Family Giant Panda Habitat. Giant pandas first came to the zoo in 1972, and researchers in Washington D.C. work closely with researchers in China to study panda biology, behavior, and habits.
"The most popular thing [at the zoo] is the pandas," said Marteshia "Teshia" Thompson-Shaw, a retail worker at the Smithsonian's National Zoo. "That's on the Asian trail."
John Goodwin Felder, a student from South Carolina, decided to spend his first-ever visit to Washington D.C. at the zoo.
"I wanted to see the pandas," Felder said. "I think they're adorable."
San Francisco native Laura Farrell took her three-year-old son, Parker, to the zoo to see pandas for the first time.
"We heard all about them, and we were determined regardless if it was raining," Farrell said.
Similarly, Tom Ryan, a visitor from Alabama, brought his granddaughters to the zoo primarily to see the pandas.
"They're over looking at the pandas right now," Ryan said, gesturing at his granddaughters nearby. "They have little panda stuffed animals at home… everyone wants to see a panda."
Although some of the zoo's routine activities outside were canceled due to heavy rain around 11 am, Thompson-Shaw explained that "the second most popular thing here [is] probably our attractions and events. Each event helps us raise money for animals."
Thompson-Shaw added that most people who visit the zoo "don't actually realize what we do here."
"The zoo isn't just to show off animals, [even though] that's what people come to the zoo for," she said. "We have on-site veterinarians [and] keepers that are here around the clock, who constantly check on animals."
Along with the zoo providing attentive care to animals, the zoo's gift shop provides more than just souvenirs for visitors.
"Everything you buy in the zoo goes back to our animals," Thompson-Shaw said, explaining that the zoo donates to various conservation programs. "We have different types of funds."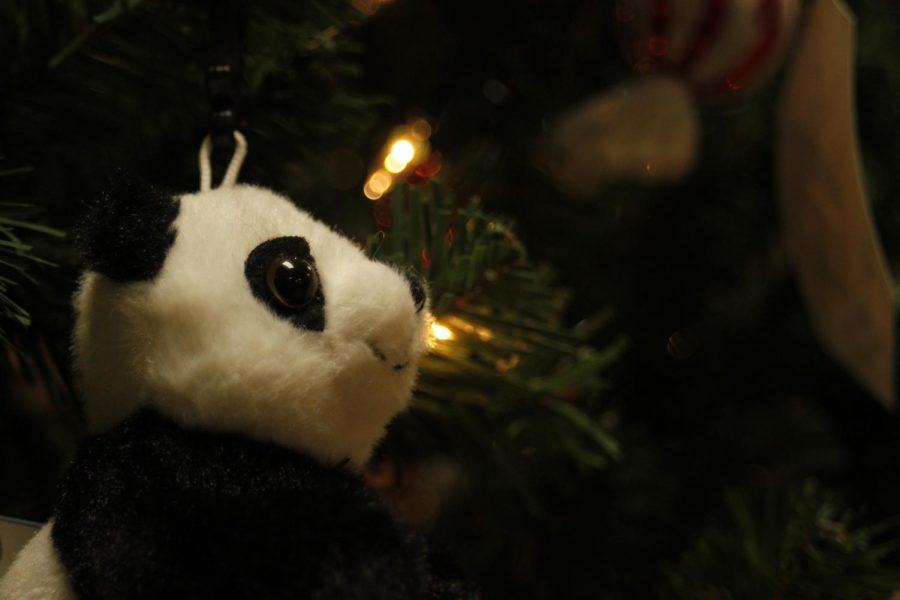 However, not everyone believes that zoos are beneficial for animals. Woodside High School senior Stella Haussler researched zoos for her Advanced Placement United States History class, comparing natural habitats to zoo enclosures and analyzing how this environmental change impacts animals.
"My main goal was to show people that animals used in entertainment is wrong and hurts the animals in the long run," Haussler explained. "Although [the San Francisco Zoo] has done some good by removing certain enclosures… these animals are not used to the wet, cold, Bay Area climate and should be back where they belong."
Former Washington D.C. resident Leah Hart previously had a membership to the Smithsonian's National Zoo before moving to Baltimore.
"I have mixed feelings about coming to the zoo in terms of… the appropriateness of having animals being used for entertainment," Hart said. "But I think the positive of education… is the benefit of having the zoo, as some of them are expanding [on]… how changing habitats affect animals."
Woodside senior Lena McDonough, who was born in San Francisco, has early childhood memories of going to the San Francisco Zoo for fun or for school trips.
"I think that zoos are great for children," McDonough explained, "because seeing these animals up close and learning about their endangerment instills empathy in kids from a young age. The ability to feel for animals and see them interact with each other… allows people to realize that they are animals, not things. Some may tend to have more negative views of zoos because they keep animals in captivity, but there are so many benefits to them that people do not realize."
McDonough also noted how zoos play a key role in animal preservation. Over the next hundred years, the Intergovernmental Panel on Climate Change predicts that the Earth's temperature will rise 2.5 to 10 degrees Fahrenheit.
"With our changing climate, there are countless species so close to extinction, and zoos that take them in from the wild are saving them," McDonough explained.
Ryan, a professor and scientist at the University of Birmingham in Alabama, believes that climate change is a pressing issue that will significantly affect future generations.
"When 99.9% of scientists say that we got a problem, I'd start listening to them," Ryan said. "This nation needs to get on board because the clock's ticking… We really don't know what the future holds, [and] so far, we've been kind of underestimating things."
Along with many students attending climate change protests in September, youth at Woodside High School are uniting on campus to battle climate change. This fall, Haussler and other students founded the Tree Huggers Club, an environmental club that spreads awareness for climate change.
"We started Tree Huggers [Club] to educate students on sustainability and green living because there were no other environmental clubs at the time," Vice President Tessa Bertine shared with The Paw Print.
Bertine shares a similar view of zoos to McDonough, stating that they are "educational and help with rehabilitation."
Woodside senior Chase Eavis, who is also a member of Tree Huggers Club, sees both the pros and cons of zoos.
"On one hand, animals are confined to a small space that isn't their free-roaming habitat," Eavis said, "but on [the other] hand, for species that are going extinct due to habitat loss, zoos are helpful to spread awareness of what's happening to certain species while also working to preserve near-extinct species in a safe environment that's free from habitat change."
In the meantime, the Smithsonian's National Zoo will continue working to protect endangered species and their habitats.
"I would encourage everyone… to come see the zoo," Ryan said, gesturing at the clouds. "Pick a sunnier day, though— it's a little wet out here today."
Learn more about The Smithsonian's National Zoo here.