Meet Woodside's Exchange Students
Woodside welcomes exchange students from Tunisia and Kyrgyzstan.
Three exchange students—Adam Ajroudi from Tunisia, Gulnazik "Gigi" Bakhramova from Kyrgyzstan, and Aibiike Abdysamatova from Kyrgyzstan—are studying at Woodside this school year in hopes of attaining more educational and professional opportunities.
The students all arrived in the United States in August and plan to stay until May or June. Scholarships from competitive programs are funding their trip.
"I was trying to get a scholarship for three years," said Aibiike, a current junior at Woodside who obtained a scholarship from Greenheart Exchange. "The program required us to take… a test for English level. Then, we had to write three essays in 45 minutes, and then [complete] an interview, documents, an essay, and one part about leadership and what kind of person you are. Then, you had to wait six months."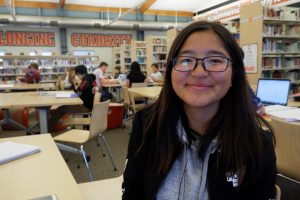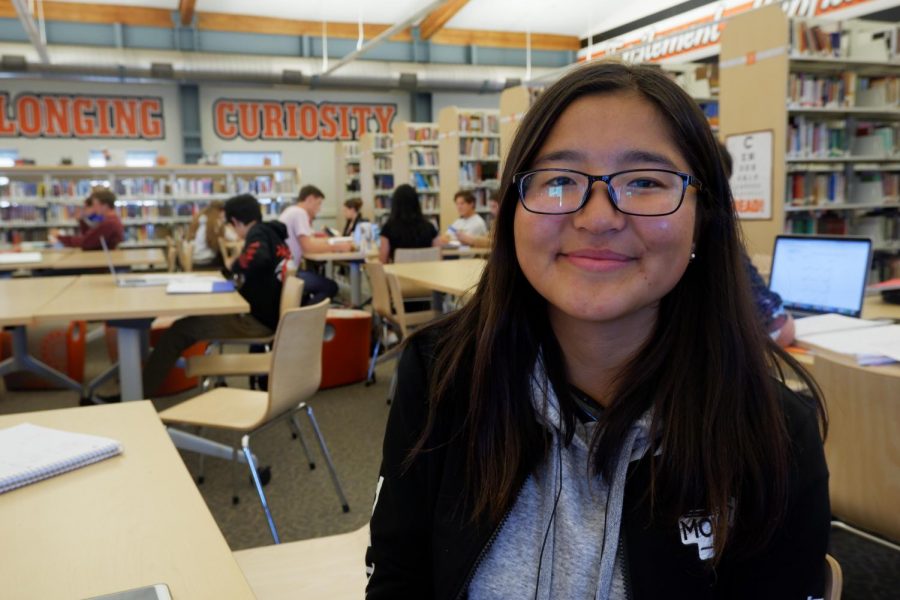 Gigi and Adam, both current seniors, received their scholarships from American Field Service (AFS). The process was similarly difficult: in Kyrgyzstan, only 100 students were accepted. In Tunisia, there were merely 14. Once chosen, Adam joined the Youth Exchange and Study (YES) exchange program while Gigi and Aibiike joined Future Leaders Exchange (FLEX).
"This is my first time being outside of Tunisia, [and] I'm so grateful to be here," Adam said. "California is such a cultural mixture of all races and ethnicities, and I adore the diversity here."
Like Adam, Gigi and Aibiike have never been to the United States before.
"In my country, it's kind of a big deal to see the [United States], and it was my dream," Aibiike commented. "To be an exchange student means to see things from another point and to see the world. It will widen your horizon and make you into a different person."
Gigi stated that she first learned English to better understand popular music. However, she came to value the opportunities that an international education could offer.
"As time went on and I became more mature, I thought about global problems a lot more," Gigi explained. "I was thinking about the ways I could contribute to my community, and I decided that I should get more experience. Sitting at home and living in the same place couldn't help me, so I decided [that] the program was a great opportunity."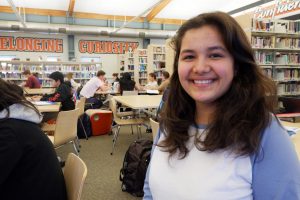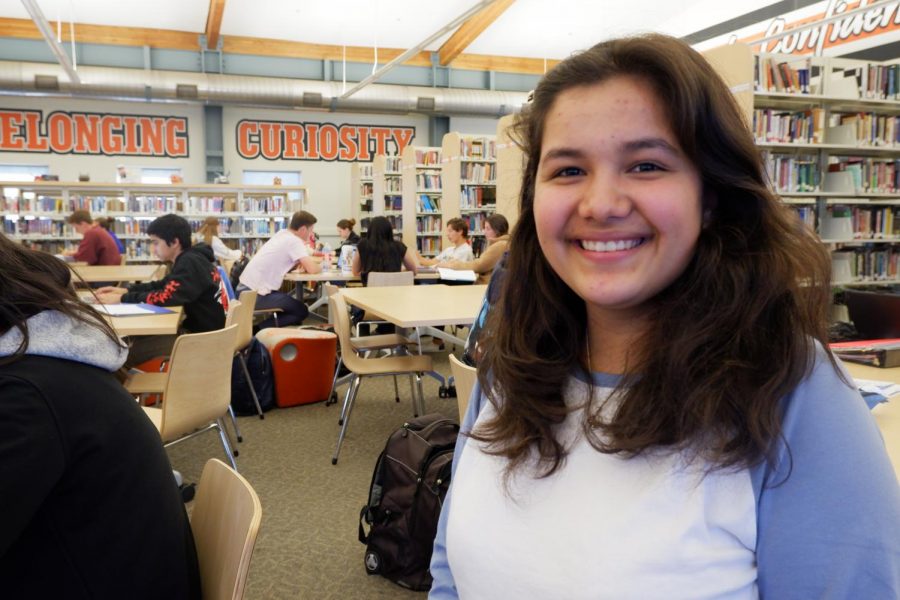 Both Aibiike and Gigi are from the same school—Lyceum Zhunoi Mavlyanov in Kerben City, Kyrgyzstan. Adam studied at Mahmoud Messadi High School in Tunisia. So far, all three have noticed differences between the education system of their home country and that of Woodside.
"As a Tunisian student, we follow the French system, so my high school would look like a French high school," Adam remarked. "That means that we don't have period-based classes, and we don't have to choose classes. We have 11 classes that are mandatory for us."
Upon coming to Woodside, Adam selected classes that were not offered at his high school, including photography, audio production, film critique, and psychology. Gigi agreed that Woodside gave students more freedom when choosing classes, but she still felt limited by the seven-class maximum.
"As [Kyrgyzstan was] part of the Soviet Union, we still have systems like in the Soviet Union," Gigi described. "So, we have a lot of subjects: last year, I was taking 17 classes. That's why it surprised me that I had to choose only seven classes here."
Despite the academic differences, the exchange students are eager to get involved in school activities. Adam, who is fluent in Arabic, English, and French, recently joined the French club. He is also on the football team.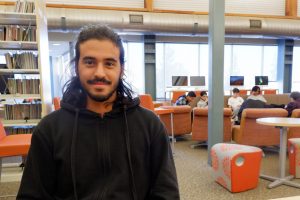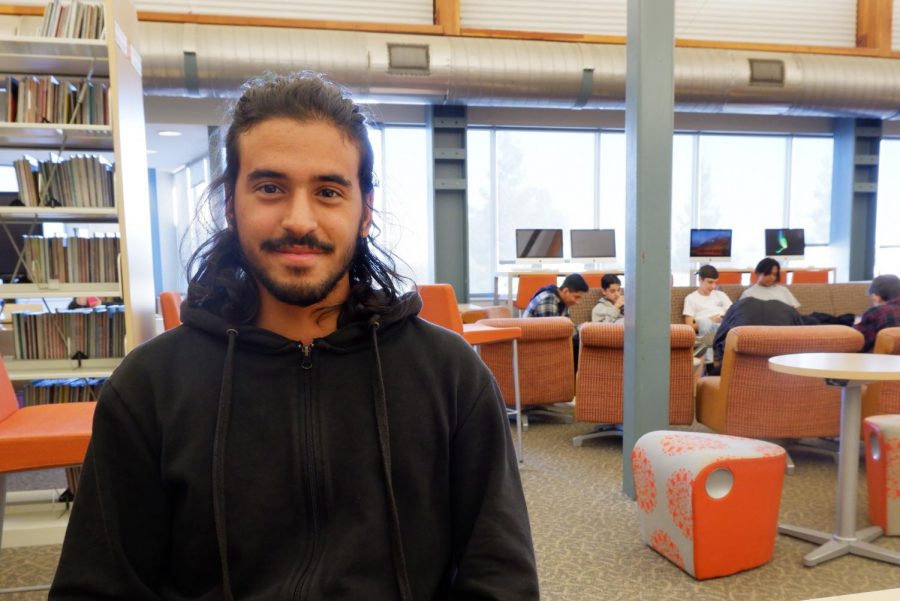 "I went straight to embrace the American experience," Adam said. "I've played rugby before, but not with my high school, so that allowed me to take football without even thinking about it."
Meanwhile, Gigi joined both the drama program and the school newspaper, and Aibiike is running cross country. All three are also part of the Octagon Club, which focuses on community service.
"It helps me to be confident in myself and prove that I'm doing something," Gigi explained. "I'm doing different community service, like cleaning up the environment, and I'm working with a lot of volunteers, which gives me a lot of ideas about how I can help [my community]."
After the end of the school year, all three hope to spend more time in the United States and eventually attend an American college.
"At first, it was difficult for me to get into society here and into the school," Gigi reflected. "I was homesick—you always miss your country—but now, I feel like [the United States is] a place that I've always lived. I would like to try to apply to different universities, which is difficult for me because the education system in my country is so different, but I would like to stay here. It's such a beautiful place."