Free SAT Is Offered to Woodside Seniors For First Time
The SAT is being offered for free to seniors at Woodside High School.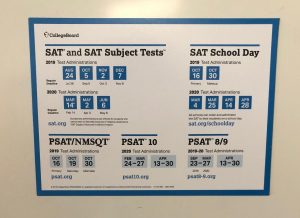 For the first year ever, Woodside High School will offer the Scholastic Assessment Test (SAT) for free to all seniors on College Day, October 16. 
The SAT is a standardized test that many colleges require as part of the admissions process. This test is offered several Saturdays a year at  testing centers, and the tests offered near Woodside High School fill up very quickly, leaving many students with no choice but to travel extreme distances. Some students are not getting the opportunity to take the test or improve their scores, so counselors of Woodside's College and Career Center pushed to get the SAT offered at Woodside. Head counselor Francisco Negri approved, allowing seniors to take the test for free on the annual "college day" on October 16. 
"We just wanted to do this because we knew many seniors were missing out on opportunities to take the SAT," Zorina Matavulj, one of the Woodside High School college and career center counselors, explained.
Students were excited to hear the news. In fact, 100 students – about one fourth of the senior class – signed up for the test.
"I needed to retake the SAT anyways, so it being offered at Woodside is very convenient," Alex Krantz, a Woodside senior who signed up for the test, explained. "It being free is even more of an incentive to take it." 
Others were caught off-guard by the late announcement of the campus SAT. 
"I am pretty bummed because I was not aware of the opportunity to take the SAT at Woodside until it was too late," Josh Peterson, a Woodside senior who did not sign up for the SAT at Woodside, said.  "I had already signed up and paid for another SAT around the same time in October. I kind of regret not procrastinating, because taking it at Woodside would have been a lot more convenient."
Krantz added that the opportunity might encourage students who might not typically have taken the test to take it.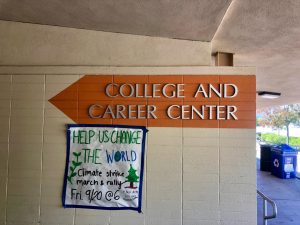 "I think this is a great opportunity for people who can't afford to take the test otherwise," Krantz stated. "Even if they aren't sure if they want to go to college right away, at least now they have the option."
Details regarding the specifics of the test are still being worked out, but the counselors are staying positive.
"I'm kind of nervous, honestly," Matavulj confessed. "The College Board has a lot of rules and requirements, so we just want to make sure we do everything correctly. The first time you do anything you get nervous you're not doing it right, but I think we can pull it off."