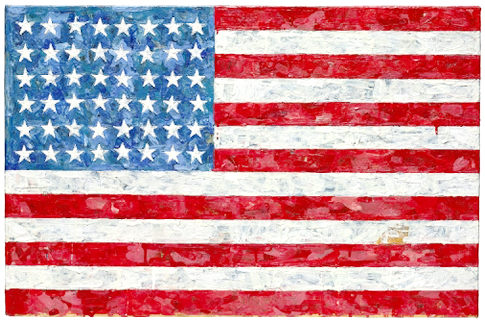 Woodside's Young Conservatives Club aims to create a politically open environment on campus, especially for those whose views differ from the liberal majority of the Bay Area.
Jack O'Hara, a Woodside senior, founded the club in early February 2019 and currently serves as president. Members have held meetings every Friday in room H-2 since late February.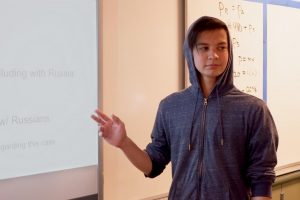 "We want to facilitate discussion about political issues," O'Hara explained. "I think that [there are] certain issues that people feel very passionately about but don't understand a lot about… Having an alternate opinion in these cases can help everyone be more informed and generally have a better idea of what they're talking about."
One topic that O'Hara feels is often misunderstood is the American healthcare system, which he hopes to touch on in future meetings. During their most recent meeting on March 29, members discussed current events such as the Jussie Smollett case and the Robert Mueller investigation.
"The main thing we've been doing in our club meeting is… doing news recaps and facilitating discussions of the news," O'Hara described.
"
There's a misunderstanding between liberals and conservatives. There's a lot of misinformation being spread about each other.
— Jack O'Hara
John Arner, Woodside physics teacher and advisor of the Young Conservatives Club, believes that the club is critical to maintaining an accepting environment at Woodside.
"I agreed to host the club because I think everybody should have a voice," Arner expressed. "I can see how it's intimidating to be a conservative in this community. Everyone needs a safe place to talk. I hope liberals still come, too, so we can hold a reasonable discussion."
In California, where approximately 60 percent of the 14,332,784 party-affiliated voters identify as Democrats, it can be easy for conservatives to feel out of place.
"I thought it was important to talk about political issues," O'Hara said. "Especially… [be]cause California is known as a very liberal place, I feel like there's a misunderstanding between liberals and conservatives. There's a lot of misinformation being spread about each other. I feel like neither side has tried to have a mutual understanding."
O'Hara explained that he feels "very uncomfortable" discussing his political beliefs on campus.
"I've tried to talk politics with some of my teachers a couple times," O'Hara recalled. "One of the teachers I discussed politics with, it felt uncomfortable when I did discuss it, and it felt like he didn't really respect my opinions at all."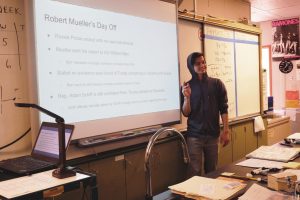 Senior Ariana Park, a member of the Young Conservatives Club, had a similar perspective.
"I'm a conservative, but all my friends and family are all liberal, so I haven't really had anyone to talk about politics with," Park stated. "So when I heard about this club, I joined; I wanted to see what they were doing and meet some other people who were conservative."
Outside of the club, Park remains fairly private with her beliefs.
"I haven't really told anyone I'm conservative," Park said. "I don't really want to have conflict and stuff like that."
Since the club is less than two months old and represents a political minority, it is one of the smaller clubs on campus; four students attended the March 29 meeting.
"We've got a core people who have been coming consistently, and then a larger group of people that have been coming a little less consistently," O'Hara noted. "We want to figure out ways that we can include the people who don't come as consistently."
As for the club's future plans, O'Hara hopes to hold events that go beyond politics.
"Even though we're a young conservative club, not everything has to be related to politics," O'Hara commented. "We can just do things that are generally good for the school, [like] cleaning up trash [and] stuff like that would be good. Specific ideas we haven't worked out yet."