Tutorial Replaces SSR
Tutorial at Woodside High School will be implemented starting February 4 after the pilot's success.
Tutorial has been approved at Woodside High School, exciting many students and staff with more time to get ahead of, or catch up on work.
Woodside's Shared Decision-Making Council (SDMC) recently decided to implement tutorial full time starting February 4, 2019. Tutorial is a 35-minute period with a student's sixth or seventh period teacher during which students can work on homework, read, visit another classroom to receive extra help, or make up quizzes or tests.
The tutorial guidelines state that "Tutorial provides a workspace in which all students can receive academic support, regardless of course load or level, and teachers can maintain strong support for student achievement within the context of the regular school day."
"
Tutorial was so, so, so much better than SSR. It was a great time to be productive with all the help and resources I needed… I really think it should be implemented ASAP!!"
— Anonymous Woodside Junior
A proposed alternative to the traditional sustained silent reading (SSR), tutorial was first piloted for two weeks from October 22 to November 2. Afterwards, students of all grade levels, teachers, and staff were polled regarding their experience; the overwhelming response was, unsurprisingly, positive.
"I love tutorial!" a Woodside freshman balancing advanced placement classes, sports, clubs, and band, exclaimed. "I stress way less about my homework and it is much easier to handle."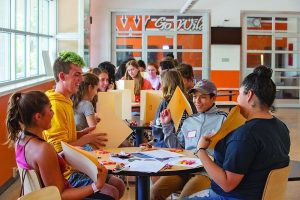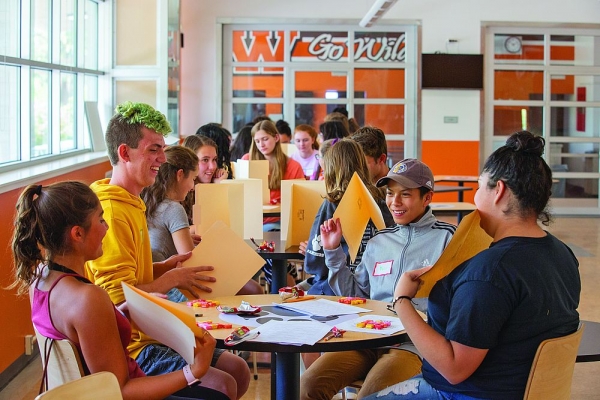 This ninth-grader is not alone in their opinion: a Woodside student survey conducted shortly after tutorial ended revealed that on the whole, students felt that having the jump-start on homework greatly reduced after-school stress. Other reported benefits included more sleep, higher productivity rates, and more flexibility when making up work.
A Woodside junior in Leadership, sports, clubs, rigorous classes, and community service praised, "Tutorial was so, so, so much better than SSR. It was a great time to be productive with all the help and resources I needed. On top of that, it gave me a chance to retake quizzes and such without passing up on eating. I really think it should be implemented ASAP!!"
The response of Woodside teachers and staff only reinforced that of the students: 72 percent of teachers voted to implement tutorial during second semester. Additionally, the majority also reported handing out between six to 20 passes during the two-week trial period for students visiting their class for extra help.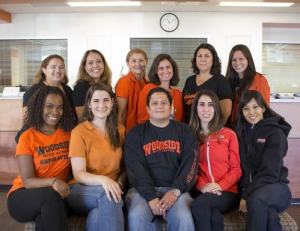 "Students were less distracted, because they were able to work on college applications," a Woodside social studies teacher expressed. "I was able to explain what students missed when they were absent. I was able to get students who usually don't come in and see me, because they don't want to miss out on brunch/lunch, to get help on projects/assignments."
However, while students did approve tutorial over SSR, it did not come without its downsides. Many students were bothered with the fact that the bathrooms were locked, feeling it was unreasonable given the longer time period
"Although I know we have some untrustworthy students, but I believe you should unlock the bathroom doors after 15-20 minutes into tutorial because 35 minutes is too long to hold it in," a Woodside freshman suggested. "Or you can have staff watch bathrooms or have only bathroom open (for each gender) so it is easier to look over."
Another common concern was workload: while students appreciated the extra time for homework, some feared that given the extra time, the workload would only increase.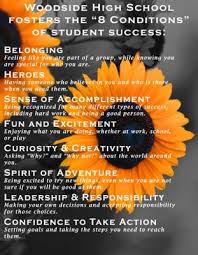 Teachers also expressed some doubts regarding the restroom policy and questioned the productivity of the pass system students used to visit other classes during the the trial run.
A sixth-period English teacher stated, "The pass system needs to be reworked to be more streamlined."
However, the Woodside community overall has embraced tutorial, flaws in all, due to the increased productivity and decreased stress it offers.
"My GPA improved exponentially due to the extra time I had during class to do homework," a Woodside junior concluded. "Tutorial is the best thing that has ever happened at Woodside!"