Girl's Water Polo Makes a Splash Against Menlo Atherton
"WILDCATS ON ME. WILDCATS ON THREE."
"WILDCATS ON ME. WILDCATS ON THREE."
"… WILDCATS!"
That's the way Woodside's JV and Varsity girls water polo teams started their third game this season against Menlo Atherton. JV won 10-9, and Varsity won 11-8.
"MA has been our rival. The team beat us last year during overtime by one point. It's redemption," sophomore Reese Moore stated. 
JV cheered on Varsity in the warm-up section of the pool.
"We were super hyped. We kept scoring. I broke a clipboard on the sideline. We were mentioned in a local newspaper too!" Moore said. "It got so loud that the referee silenced the crowd and players. That goes to show our support."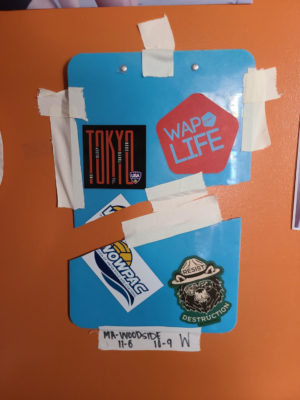 Girls water polo still has nine games left this season, but they are locked in on winning.
"JV's goal is learning the game. Varsity is focusing on bettering themselves; both are focusing on having fun. It's one big happy family," Moore concluded.