Freshman Sues the State on the Account of Indoor Sports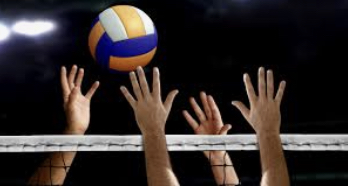 Stella Buch, a freshman volleyball player at Menlo School, sued San Mateo County and the state of California for not allowing high schools to play indoor sports. After filing the lawsuit on February 26, Buch and her mother, Heather Buch, won.
"We reached a settlement with the state to allow youth sports, including indoor sports like volleyball and basketball, to proceed with similar safety protocols [to what] colleges are using," Heather Buch explained. "We also hope that this lawsuit will raise awareness of the importance of women's sports and the importance of teen mental health."
Buch and her mother, a volleyball coach with the Encore Volleyball Club in Redwood City, were motivated to sue when they noticed that the restriction on outdoor sports was lifted on February 19. They wondered why professional and college sports were allowed to play indoors, while high school sports weren't.
Outdoor sports had been practicing and playing, while news for indoor sports had been barely spoken about. 
Ellery Singleton, a freshman at Woodside who has been playing volleyball for four years, agrees that the initiative taken by the Buchs was necessary.
"At the start of the school year, it made sense to delay the fall sports. But now, at the beginning of spring, when indoor professional sports are playing and outdoor high school sports are playing, there is definitely a safe way to allow students to participate in indoor sports," Singleton said.
Singleton hopes that there will be a possibility for an upcoming volleyball season, but believes that the chances are low. There has been no date for tryouts, and Woodside volleyball coaches aren't sure if games will be in action in the following week. Students like Buch are eager to know information about their high school season.
"At this point, it is up to individual schools, or in some places, the CIF [California Interscholastic Federation] section… to extend the deadline, so my hope is that those things will happen so that everyone has the chance to play their sport," Buch said.