The 49ers' Decision to Play in the Poor Air Quality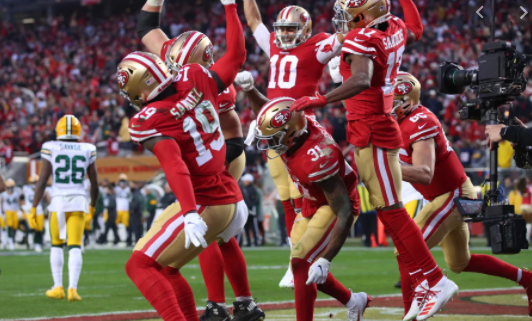 The San Francisco 49ers football team decided to play in the unhealthy air, kicking off their season on Sunday, September 13. 
They lost in a thrilling season opener; however, this was not the team's primary concern. In the days leading up to the opener, there was a chance the 49ers would not be able to play due to the unhealthy smoke brought on by the recent fires surrounding the Bay Area. 
According to NFL rules, they were able to play because the air quality did not exceed a threshold of 200; so they chose to proceed with caution. 
Life-long 49er fan and Sequoia high school sophomore Gianna Flores voiced her opinion stating, "Although I was excited to see them play, I don't think they should have because I was worried about the player's overall health."
Although the air quality did not exceed 200, the air was still very unhealthy. Since football is a strenuous activity, the smoke probably did have lasting effects on the players. Regardless, some fans think the 49ers did the right thing to play the game.
49ers season ticket holder Kenny Nurisso argues, "The 49ers took the necessary precautions and consulted with health-care specialists so that they could make the right decision." 
The 49ers' doctors and staff are on top of their class and know what they are doing. As the professionals made the decision, the health of the players was their number one concern.
"I think the 49er's organization made the right decision to play, because at game time the air quality was just below 150, making it safe to start the game," Nurisso stated.
Despite the air quality being below 150, many 49er fans still remained concerned for the health of the players. 
"The air quality most importantly affected the players, but it also probably affected the game's results," Flores states. 
As a result of the poor air quality, many key pieces for the Niners were limited, including Tevin Coleman. 49ers running back Tevin Coleman was sidelined in practice leading up to the game and saw fewer touches in the season opener because he has a Sickle Cell Trait disease, making it very hard to breathe in unhealthy air. 
Sacred Heart sophomore Mason Chetcuti voiced his concerns saying, "I was worried for the players' health in the long run, especially those that had underlying health conditions."