As school comes to an end, the temperatures rise, and responsibilities fly out the window, the perfect beach read awaits its readers.  The summertime gives stressed out students a respite from the frantic weeks of deadlines and tests during the school year. The hours stretch out, the sun shines down, and time seems to stand still. Here are 5 books to read while lounging on the beach, perfect for a variety of readers. 
1. Beach Read by Emily Henry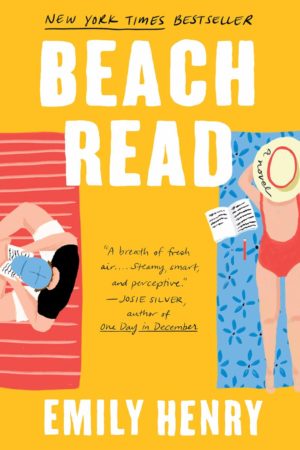 Of course, this list wouldn't be complete without the ultimate beach read… Beach Read. This book by Emily Henry follows January Andrews, a bestselling romance author who has lost faith in love, and Augustus Everett, a literary fiction author fond of main character deaths. One summer, these completely different people have two things in common: they're staying in beach houses next door to each other, and they're both stuck with a bad case of writer's block. The cure? Switching genres and helping each other write their books… 
2. The Layover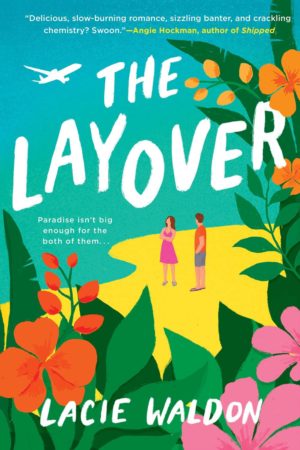 For the perfect, atmospheric beach read to start on the plane and finish on the beach, The Layover is the perfect quick pick. The Layover follows Ava Greene, a flight attendant, as she contemplates her life decisions. She's supposed to give up her career as a flight attendant and settle down with her fiance. But, on her last flight as an attendant, she realizes she's working with her nemesis: Jack Stone. This atmospheric story about love and major life decisions is a light and breezy read, perfect for reading on the beach, or on a plane. 
3. Project Hail Mary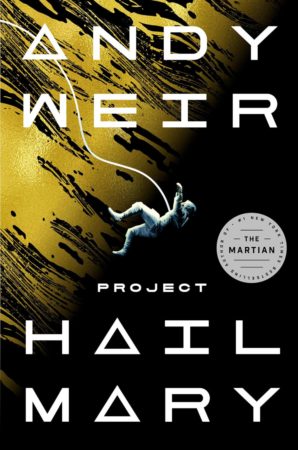 For those who love sci-fi, Project Hail Mary was the Goodreads Choice Award for Sci-Fi, and for a good reason. This book follows Ryland Grace as he wakes up in the middle of space with two dead crewmates, realizing that it's up to him to save the world. Combining clever scientific-based solutions to heart-stopping situations and a unique friend, this book will whisk you away from the real world and into a scientific world that only Andy Weir, the author of The Martian as well, could create. One thing to note is the audiobook for this book is exceptional! Explaining why would be a spoiler for the book, but I promise, it's totally worth it. 
4. Verity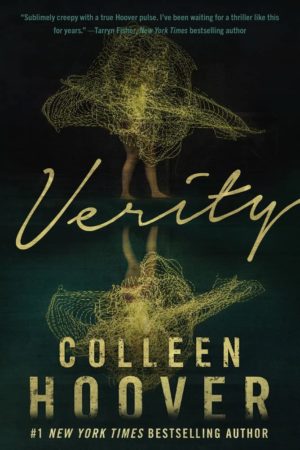 For the horror lovers looking for a scare, Verity by Colleen Hoover combines elements of horror and romance to create a page-turning novel that you won't want to put down. Verity is named after Verity Crawford, a bestselling author who can no longer finish her series. Her husband invites Lowen Ashleigh, a struggling writer, to come to their house, read Verity's notes, and finish the series. However, Lowen discovers Verity's unfinished autobiography, and as her relationship with Jeremy grows more serious, she must decide what to do about the manuscript that could reveal all of Verity's deepest, darkest secrets. 
5. Pachinko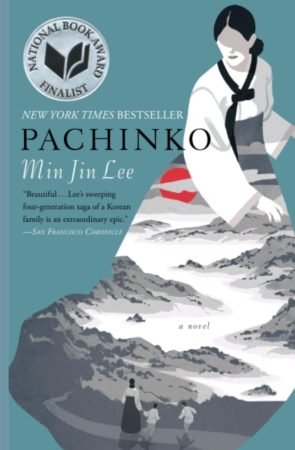 For those who love to crack into a long family saga, Pachinko is the perfect pick. The book covers four generations of a Korean family, starting with Sunja, who falls for a wealthy stranger and discovers she's pregnant but decides to get married to a minister on his way to Japan. Her decision to reject the stranger and leave home for Japan kicks off a series of events that ripple down through the generations. It's an incredible study of generational drama and the complex characters that come from it. Plus, once you've finished the book, you can watch Pachinko as an Apple TV+ show! 
Overall, the summertime is a great time to get back into reading. School often sucks the joy out of reading, so take this break to read for pleasure! Take a book to the park or the beach and relax in the sun. Have fun!