Avengers: Endgame, the latest film in the critically acclaimed Marvel Cinematic Universe, has achieved the best pre-sales record of any movie ever and is on course to break many more records after its release.
Many fans are eagerly anticipating the new movie's release on April 26, 2019, which will continue Marvel's Avengers series with a run time of 3 hours and 2 minutes.
"I already bought a ticket early, and I'm really excited to watch it," Tommy Ashworth, a student at Woodside High School, exclaimed.
Multiple critics are projecting that the new movie will surpass $1 billion in revenue, which would make it the eighth Marvel movie to do so.
"My expectations are really high for this movie," Cole Bowers, a freshman at Woodside, stated. "I loved every other Avengers movie and hope this one is even better."
"
I already bought a ticket early, and I'm really excited to watch it,
— Tommy Ashworth
The last Avengers movie, Infinity War, left fans with an epic cliffhanger with very minimal answers.
"I was so surprised about the ending of the last one," Jake Escobar, a sophomore at Woodside, declared. "I can't wait for the new movie to come out."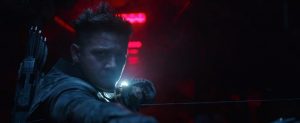 The ending of Infinity War raised many questions, including who will be in the next movie. There has since been many speculation and theories formulated on which characters will be in this movie or not.
"I remember when the first trailer came out; everybody went crazy over it," Tommy Ashworth recalled.
The Avengers: Endgame trailer was the first ever trailer to reach over one million likes under an hour, and the movie took only six hours to break the record of the most pre-record sales. Additionally, the trailer gained 289 million views in the first 24 hours of its release.
"I wish April 26 would get here sooner," Bowers concluded.