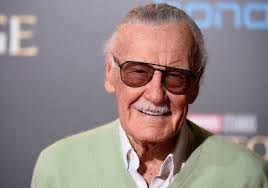 American comic book writer Stan Lee passed away on November 12 at age 95, and his death has impacted people worldwide— including students at Woodside.
Lee suffered from a number of health issues leading up to his passing and was hospitalized earlier in November due to an irregular heartbeat. Still, his illnesses do not diminish all he accomplished during his lifetime.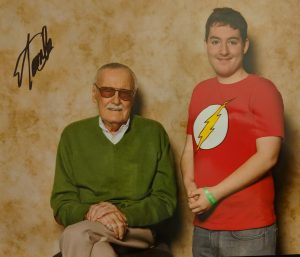 "[Stan Lee's death] affects me because he's a big idol to me," Tyler Harwood, a freshman at Woodside, stated. "I'm a really creative person and like to do a lot of creative stuff, so I really look up to him."
Lee is best known for creating comics and making cameos in movie adaptations of his Marvel series, including Avengers Infinity War, Deadpool, Iron Man, and The Amazing Spider-Man.
"To me, it was like seeing a legend," Jackson Adkins, a Woodside junior who met Stan Lee, recalled. "I was really happy to finally meet one of my idols."
"
He was a great friend to all the heroes he created like Captain America, Iron Man, and Fantastic Four, [and] I think to them it was like they're losing a part of their family.
— Jackson Adkins
Lee wrote many comics in his lifetime, such as the Origins of Marvel comics, The X-Men, Spiderman, and Fantastic Four. Many were in shock when they heard about his passing.
"When I first heard about [Lee's death], I didn't really believe it," Harwood reflected. "He's such an iconic figure. I had so many different emotions."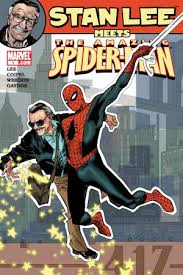 Marvel may undergo changes following Lee's death, a worrying possibility to some fans.
"I immediately thought about how that affects comics going into the future and Marvel in general," Harwood revealed.
Despite Marvel's uncertain future, though, many fans will miss Stan Lee and remember the influence he had on the comic book and movie industries.
"I was in shock when I found out [about Lee's death], but I understood everyone has their time and Stan Lee had his," Adkins explained. "I'm just glad he was able to spend his time becoming the legend he was."