Games Students Play
As students return from zoom school to in-person classes, they are rapidly growing bored and have begun playing online games more often, including classics like Snake, Slope, and 2048, which will always be a staple in modern high school. 
The game Snake involves a cartoon snake that ventures around a grass square looking for apples. Snake can be played in many different modes with more apples, faster movement, double the snakes, and more.

Slope is a game that consists of a ball traveling down a hill. As the ball goes down the light-up green track, the player uses the arrow keys to avoid red obstacles. The game is made of rigid geometric figures that blur as the ball becomes faster and faster.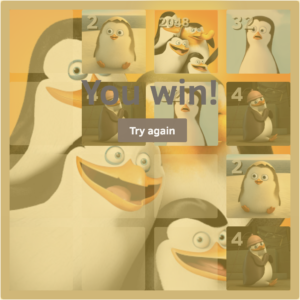 2048 is a game of numbers in which the player combines 2s and 4s into bigger and bigger numbers. This strategic game is won after someone reaches 2048 but can be continued to even bigger exponents of 2. The addition of different fan-made art covers in 2048 games (2048 cars or Minecraft) is another fun aspect of the game. 
Snake was released in 1997, while Slope and 2048 were released in 2014. All of the games can be found online on many websites like crazy games. 
Snake is a great game for its simple and beautiful art and its gameplay. While the game can get repetitive, it is addictive and is the perfect difficulty. Snake is an overall exceptional game, its simple format makes it easy on the eyes after playing it for hours.
At a faster pace than Snake, Slope is so simple and straightforward that it draws you in. It is not complex but still manages to be enjoyable. Slope is overall by far the most enjoyable game for its fast gameplay.  In comparison to other games like Snake and 2048, I believe this one is the most fun and exciting. 
2048 is easy to learn that you will learn quickly but never master. As you match more and more tiles the game moves from easy to impossible. 2048 is a great movie because of its simple mechanics that are loads of fun.
All three of these games are enjoyable to play and will draw you in for any amount of time whether you are in class or procrastinating on homework. The simplicity of these games is arguably their best trait and I recommend them heavily.