"Fake It Flowers" Review: New Age 90s Nostalgia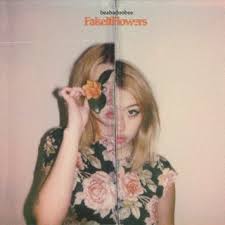 Beabadobee's newest album, "Fake It Flowers," explores her great new take on '90s nostalgia for this generation's teenage girls. 
Beatrice Kristi or Beabadoobee is a 20-year-old Filipino singer-songwriter from England. She released her first extended play, "Lice," in 2018 and released three others since. "Fake It Flowers," her first album, did not disappoint.  
After "Death Bed," a remix by Powfu of Beabadoobee's song "Coffee for Your Head," gained popularity on TikTok, I was sad to see her reduced to being another generic bedroom pop artist. However, this album helps squash that expectation of her, bringing out punk rock and grunge-pop feel. She explores a modern take on this style of music, pairing it with her own personal experiences. She expresses her anger, frustration, and confusion while getting through a tough past that feels genuine. 
"Care" is a great example of her expression of anger and frustration to create a great song. When listening to this song, you feel her struggling to find solace in others, saying that "I don't want your sympathy." Most of the time, too much repetition ruins songs, but the chorus's key change, as well as her strident vocals, make it easy to fall in love with this song. Similarly, in her song "Sorry", her repetition makes the song stronger.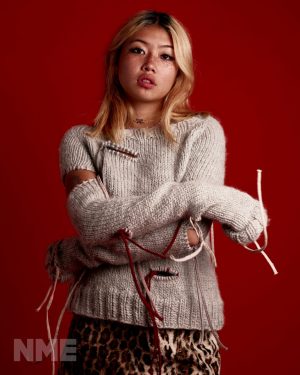 "Dye It Red" has easily become my new favorite angry teenage girl anthem. It explores the frustration of a teenage girl finding independence with an angsty feel. It has a loud guitar continuously building up every time the chorus comes around, emphasizing a grunge feel.
"Horen Sarrison" highlights her ability to write lyrics that feel genuine. This song, about her boyfriend Soren Harrison, beautifully uses figurative language like "You are the bus that stayed when I thought I was late" and "You are the smell of the pavement after the rain." Paired with great vocals that show a softer side of her voice, this song easily became one of my favorites. 
"How Was Your Day?", while it has a very simple structure, progression, and lyrics, it still feels authentic and personal with a topic of growing apart from someone close to you. It was recorded with a laugh in the middle, talking before, and sounds as if it were shot from far away, lending a feeling of intimacy. 
Beabadoobe told NME in an interview, "I wear my heart on my sleeve on this album… Writing this record made me feel comfortable with myself, and I hope it makes other girls feel that, too." I felt that she achieved that with this album. I have followed her music for a while, and I've enjoyed seeing her grow. I'm excited to see where she takes her music next.