Animal Crossing Vacation
Animal Crossing: New Horizons Review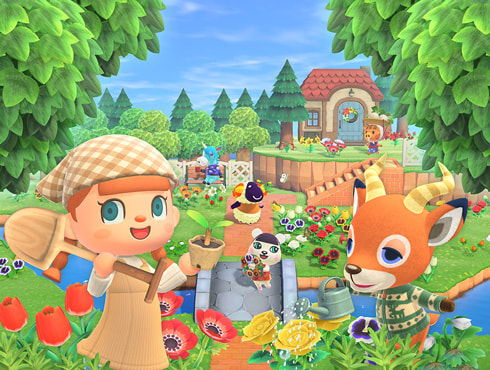 "Your dream getaway begins now." – Nintendo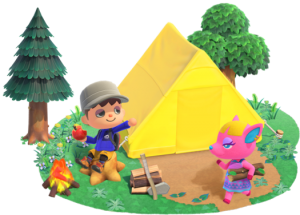 The tagline of the game perfectly encapsulates the draw that many people feel towards "Animal Crossing: New Horizons," which was released on March 20, 2020. 
"New Horizons" is the newest game in the Animal Crossing franchise. The premise of the game is the same as always—build your town up and spend time with your villagers—and it is made to be an escape. It's a world of your own where you can design everything and create your own perfect island.
"Escape to your island getaway—however, whenever, and wherever you want." – Nintendo
In previous iterations of the game, there was a small town given to start off in, but this time, it's up to you to build your town from the ground up. This change is a welcome addition to the franchise; now, more than any game before, there is true freedom in the design of the island. The wide variety of villagers, as well as furniture and terrain customization, allows for endless customization and collection. 
While this new start is a big change from previous games, the gameplay still remains very similar. It's all about building your town and befriending your villagers, and, just like always, there are many different customized ways to do this.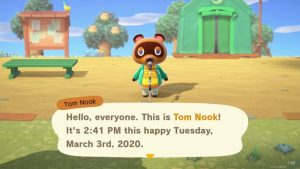 Also, the game takes place in real-time in order to encourage people to spend time redesigning and collecting instead of only progressing.
The game isn't made to be beaten in a day; rather, it is made to be played for months so that the player takes time to experience the game's many pieces. Then, over a period of a couple of days, they will see their town begin to grow.
However, many players see the slow gameplay as a downside. The game serves as a test to players' patience not only through the real-life time commitments but also through somewhat tedious menu systems. One of the biggest issues many players cite is the time it takes to complete many simple actions, as almost every action comes attached to a bit of dialog or a small animation. While it is cute at first, the repetition of these delays only further tests the patience of players. 
"Each day brings new discoveries." – Nintendo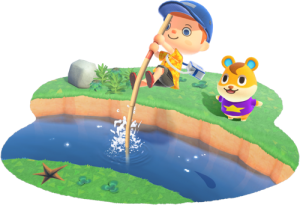 While the game does have some issues, it comes with a purpose in mind. The game isn't made for those who like intense, quick gameplay. Rather, "New Horizons" is made for those who enjoy the cuter, more relaxed parts of life. Life is simpler in "Animal Crossing," as you are left to work however you want, drift away with the peaceful music, and forget all the worries of life.
With all the stress that comes along with quarantine, "Animal Crossing: New Horizons" feels like a breath of fresh air on a warm summer day. It is a dream getaway that I recommend everyone take part in.