Why Logan Paul's Apology Isn't Enough
Controversial YouTuber Logan Paul has been under fire by saying he's "attempting to go gay" in March.
Taila Lee, Co-Editor-in-Chief, Health/Lifestyle/Tech Editor
January 31, 2019
"I know I've made mistakes. I know I've let people down. But what happens when you're given an opportunity to help make a difference in the world?"
Apparently, nothing.
Even after past mistakes (and apologies like the one above), twenty-three-year-old YouTuber and multimillionaire Logan Paul has returned to his old ways in a recent episode of his podcast Impaulsive, where he discussed New Year's resolutions with co-host Mike Majlak.
"It's male-only March," Paul decided. "We're going to attempt to go gay for just one month."
After his episode was released, Paul's name trended on Twitter as his controversial quote surfaced and went viral.
Whether the public likes it or not, Paul is always in the spotlight. As a major figure in the media with kids and teens comprising his biggest audience, his influence is unquestionable. Fame has a way of ironically putting people in the spotlight for their actions, but at the same time, it often protects them from consequences.
Rachelle Taveau, a Woodside junior and member of the Gender-Sexuality Alliance (GSA), felt strongly about Paul's remark, describing it as "horrible role modeling."
"As a person who's done a lot of [work] in child care… kids do look up to this guy," Taveau explained. "There are still children, like 11-year-old boys, who are watching his videos, even after the first scandal."
The "scandal" Taveau refers to occurred in January of 2018 when Paul filmed what appeared to be a dead body in one of his now-deleted vlogs in Japan's Aokigahara forest— commonly known as the "Suicide Forest." After receiving backlash, Paul apologized on Twitter, pledged to donate $1,000,000 to suicide prevention organizations, and posted his YouTube video "Be Here Tomorrow" in hopes to raise awareness.
Dear Internet, pic.twitter.com/42OCDBhiWg

— Logan Paul (@LoganPaul) January 2, 2018
Paul's apology this time, however, was solely on Twitter and consisted of a response to GLAAD, an organization advocating for equality and LGBTQ acceptance.
very poor choice of words… my fault. let's get together and talk about it on my podcast next week? https://t.co/Ki8RKgMJOO

— Logan Paul (@LoganPaul) January 12, 2019
Not only does Paul "apologize" with a nineteen-word tweet, but he also advertises his own podcast.
Yes, everyone makes mistakes. Yes, it's easy to slip up, especially on a livestream. But this isn't as trivial as mispronouncing the word GIF; it's demeaning someone's identity. To him, "going gay" isn't exploring his sexuality. It's a challenge.
"If you're curious, go ahead and try things, but that's not what [sexuality] is," senior Zeejai Leonard, president of the GSA, said. "Your sexuality is not a choice, but if he's willing to explore it, good for him. But the fact that he's not taking it seriously really brings down the rest of the community."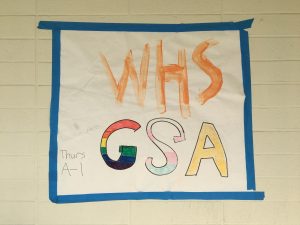 Junior Zoe Mason had similar views regarding Paul's remarks.
"Respectfully, I don't stand by what he said at all," Mason said. "Many people experiment with their orientation to find the right fit— there's nothing wrong with that. The problem is that he made it seem like same-sex relationships are a fun, trendy social experiment for straight people to try and then vlog about."
Following his brief apology on Twitter, Paul later defended himself during a podcast with Josh Seefried, an activist for the LGBTQ+ community.
"This hurts me because I am such a pro-gay dude," Paul stated. "This is important for me, because I am a huge proponent of the LGBTQ community. Huge! And I always have been. I love it. I love the movement." However, just because someone supports the LGBTQ+ community doesn't mean they don't make ignorant statements.
"Because sexuality is so fluid nowadays, I don't think twice about talking about being gay," Paul stated. "I don't give a s***. Being gay is cool to me; I think that it's a very cool thing."
Paul is right that sexuality is more fluid today, but he still needs to think before he speaks. If anything, he should speak more carefully.
"I feel like the fact he narrowed [his resolution] to gay people is also a huge misrepresentation," Leonard added, "because our [community's] entire point is to be open minded and accepting of everyone."
Paul elaborated that he didn't intentionally mean to offend anyone.
"Well, now I know," Paul continued. "It's very easy, because at the end of the day, bro, it's just ignorance… there's no malicious intent."
And that ignorance should scare you. Everyone with a major influence— especially on youth —has the responsibility to encourage people to do the right thing. Based on his past actions and his failure to learn from those repercussions, Paul knows that he won't suffer any permanent consequences for his actions.
"[By] Logan Paul saying that he's 'going gay,'" Taveau said, "[that just shows] how the world still sees it: as a phase, as a trend."
"
At the end of the day… it's just ignorance… there's no malicious intent."
— Logan Paul
Although Paul might recognize how his language is affecting his public reputation, he doesn't recognize how he's influencing his fans. His fans, primarily tweens and teens, view him as a role model. I'm not saying they want to grow up to be exactly like him, but by watching his videos, they're undeniably being influenced by him, as Paul is shaping what they view as "cool" or "fun." That's a lot of power.
While some speculate that Paul will not carry through his resolution, Taveau has concerns that he isn't joking.
"If he actually goes through with it, if he doesn't choose to educate himself on this at all, he will create a lot of harm," Taveau said. "It's concerning [that we don't know] what the endpoint of this is going to be."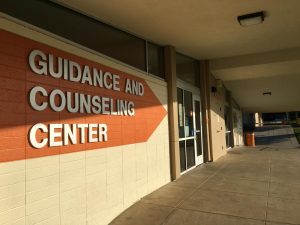 Despite the offending nature of Paul's statement, his fans gathered to defend him, some claiming that people were being too "sensitive" and that only Paul would receive this level of backlash.
Even if you use his lack of education as an excuse for his words and actions, Paul is not actively making an effort to help educate himself or his audience. He's trying to find a way to apologize and move on with his life; an apology is necessary, but if he truly respected the LGBTQ+ community and his fans, he would make an effort to inform himself as he did with the suicide forest controversy. Apologizing with a 19-word tweet isn't acceptable.
"There's nothing wrong with making a joke about your sexuality," Mason elaborated. "But there's a fine line between that and using 'going gay' to draw attention to yourself, especially when an 'apology' includes a self-promotion."