Artisanal vs. Commercial: The Coffee Debate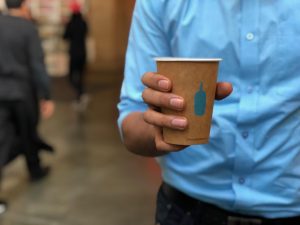 Hang on for a minute...we're trying to find some more stories you might like.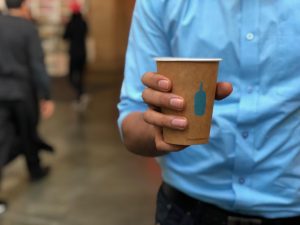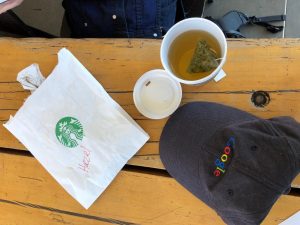 Mass-produced coffee chains and smaller, more artisanal stores have come to a head in a popular SF locale: the ferry building.
Starbucks, a popular chain, has a location directly across from Blue Bottle coffee, a smaller and more selective shop inside the ferry building itself.
Hazel Marie, a Starbucks patron drinking tea, pointed out their immediate reason for not visiting Blue Bottle coffee: "I don't drink coffee for digestive reasons, but I come here for tea and a sandwich." However, they added Starbucks "prices are pretty stable and you know what you're getting."
Starbucks is known for a wide variety of beverages and is a go-to for many tourists and locals alike.
Blue Bottle customer Himanshu Rasan explains: "I come to Starbucks three days a week, but we were coming to the ferry building and bluebottle is more special."
And this specialized quality that draws customers might explain why Jason Poplin, a Starbucks manager, believes stores like these are taking customers away from bigger brands like Starbucks.
"Blue Bottle is more of an underground coffee, it's more unique- Starbucks attracts tourists who know what they're getting."
With artisanal coffee shops on the rise, mega-brands like Starbucks, while still enjoying mass popularity at the moment, might have to change their branding in the future.
As Poplin explains: "Starbucks is general coffee. Blue Bottle offers a specific and unique kind of coffee we might not offer."

(Visited 54 times, 1 visits today)
About the Writers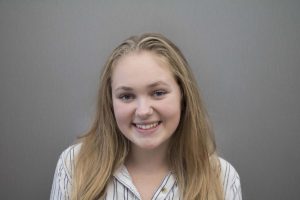 Holly Rusch, Politics Editor
Holly Rusch is Politics Editor and a second-year journalism student. She is grateful for the opportunities that journalism has brought her, both to meet...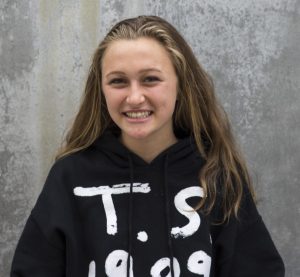 Sara Raubvogel, Outreach Editor
Sara Raubvogel is the Outreach Beat Editor of the Woodside Paw Print. She is a Freshman who is relatively new to journalism. Sara is very passionate about...